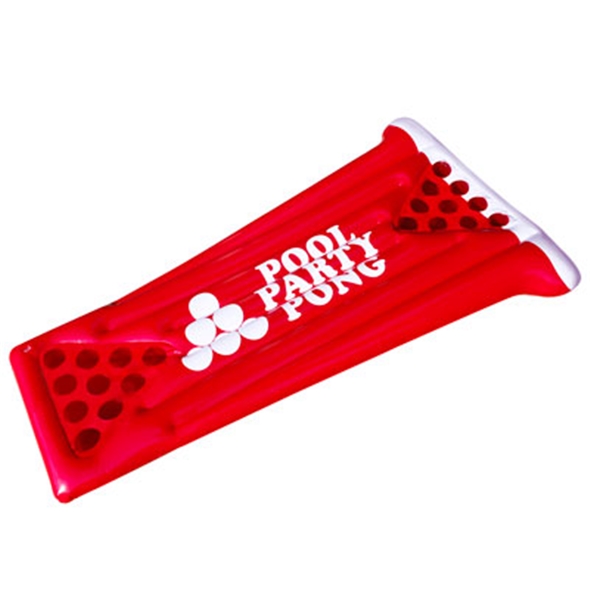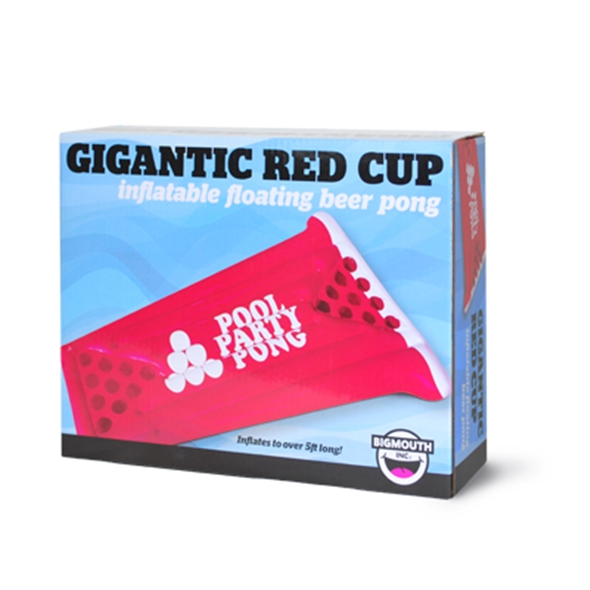 Giant Red Cup: Inflatable Beer Pong Float
The inflatable beer pong table with an awesome design!
Ever wanted to play beer pong in the swimming pool? Well, now you can, and it's all thanks to this
Giant Red Cup
! This inflatable beer pong table is specifically designed to be used in the pool - simply blow it up, set up the cups, and get throwing!
Of course, this beer pong float is still a very cool bit of kit even if you aren't lucky enough to have your own swimming pool. You can use it pretty much anywhere, so you'll never have an excuse to turn down a beer pong tournament!
Key Features:
Play beer pong in the pool!

Easy to inflate

Over 5ft long when inflated
Product Description
If you've mastered the art of playing beer pong on dry land, why not hit the pool and try a new challenge? Leave terra firma behind, inflate your Giant Red Cup beer pong float, and see who's the king (or queen) of pool pong!
Naturally, this inflatable beer pong table is ideal for use alongside our own beer pong sets. Choose from the following:
Please drink responsibly, especially in and around swimming pools and other bodies of water.