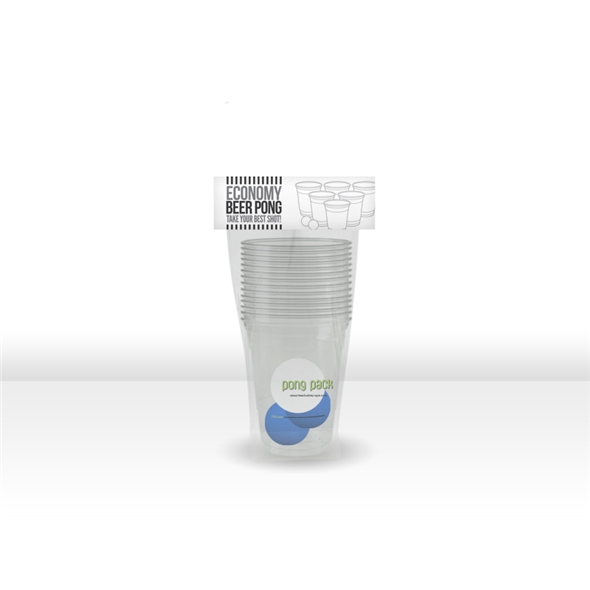 Economy Beer Pong Set
No frills, just thrills!
Want to get stuck into an epic game of beer pong? Want to do it without any undue faffing around? Then you need this
Economy Beer Pong Set
. With fourteen cups and a couple of balls, this set gives you everything you need for a game of pong...and nothing more!
Of course, you will still have to purchase your own beer. Oh, and a
suitable table
. Other than that, though, you're good to go!
Key Features:
Contains 14 cups and 2 balls

Ideal for a quick game of pong!

6 cups per player, plus a wash cup each
Product Description
The Economy Beer Pong Set consists of 14 cups and 2 ping-pong balls. This is enough for a full two-player game of beer pong; simply line up two six-cup triangles at either end of a table, set the remaining two cups aside for ball washing, and get going!
How to play beer pong:
Leave a Review >
Customer Reviews
Rhys Edwards, Llandeilo
12/11/2014 Cheap and cheerful. You don't mind using for a match or two and throwing away at that price, bargain!