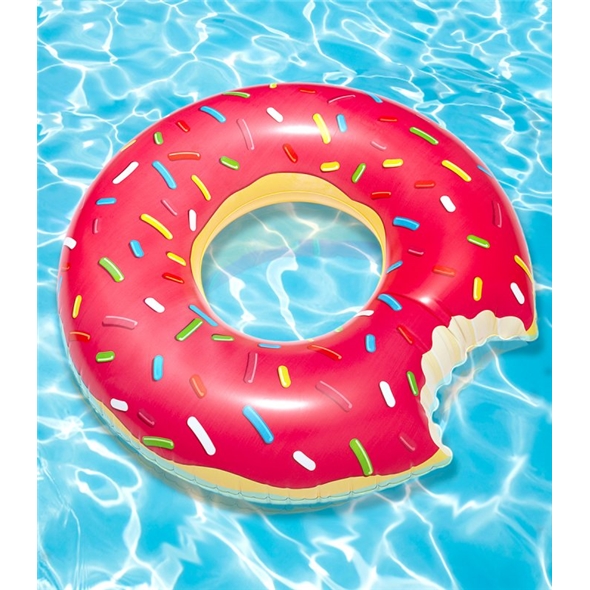 Giant Doughnut Pool Float
Mmm...doughnut...
If you're planning to hit the pool this summer, our jumbo-sized
Doughnut Pool Float
is a must-have! This inflatable pool float is easy to blow up, and it will make your swim a lot more delicious!
As you can see, somebody's already taken a bite out of the giant doughnut, so you'd better buy it now before the rest of it gets eaten too!
Key Features:
4ft wide when fully inflated

Includes patch kit

Ideal for the summer holidays!

Covered in delicious-looking sprinkles
Product Description
We don't recommend attempting to eat the Giant Doughtnut Pool Float - it looks better than it tastes! However, this inflatable pastry is ideal for staying afloat in the swimming pool, or brightening things up when you're at the beach!
See the video: