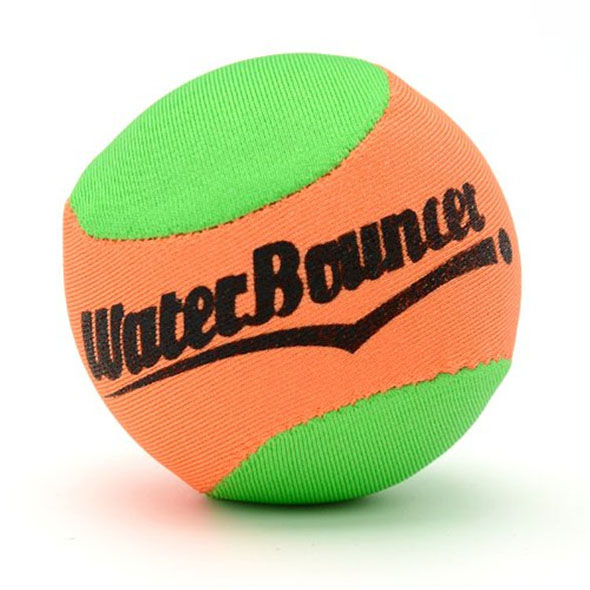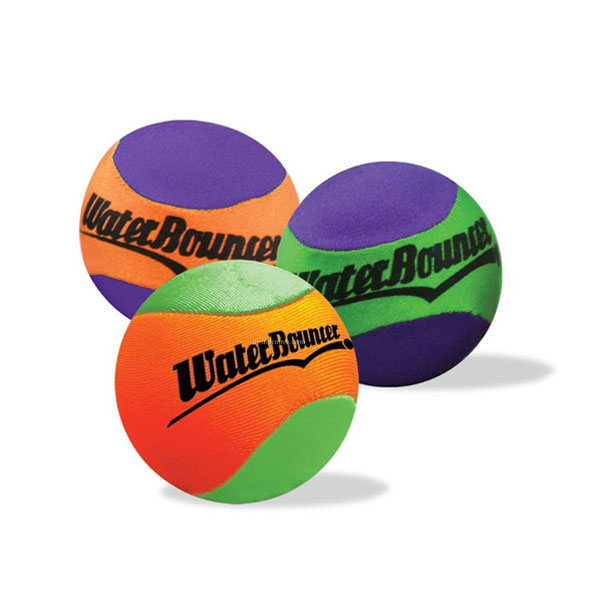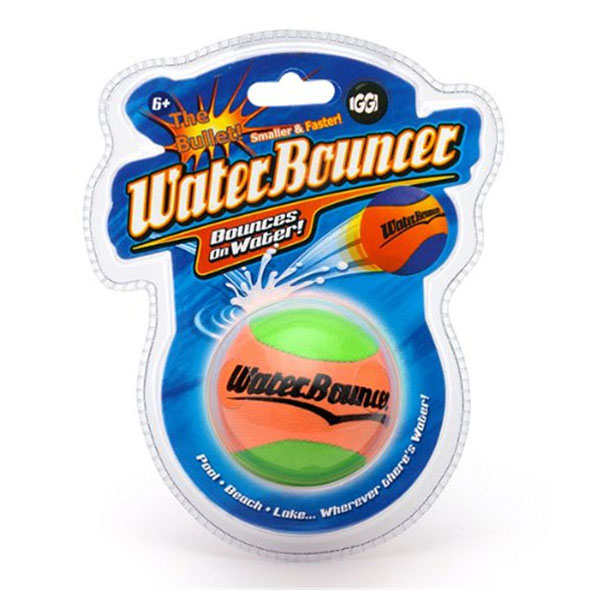 Water Bouncer - Ball
The ball that bounces on water!
The
Water Bouncer
ball does exactly what it says on the tin - bounces off water! Throw it at the surface of the swimming pool, lake or sea, and marvel as it bounces straight off it!
It's the ultimate summer toy, and it's great fun for pool parties and days at the beach.
Key Features:
Available in three different colour combinations

Suitable for any large body of water

1 ball per pack
Product Description
The Water Bouncer is a squidgy rubber ball that bounces on water as if the water were a wooden floor!
Throw it like a ball or skim it like a stone and watch in wonder as it miraculously jumps straight off the water!
Note that the Water Bouncer will not bounce if simply dropped onto the water - it must be thrown (or skimmed) across the surface!
The Water Bouncer is ideal for...
...pool parties!
...days at the beach!
...trips to the lake!
Also available:
If you've mastered the Water Bouncer ball, then why not try your hand at the Water Bouncer Skimmer Disc? This frisbee-shaped toy offers a whole new challenge - how far can you skim it?