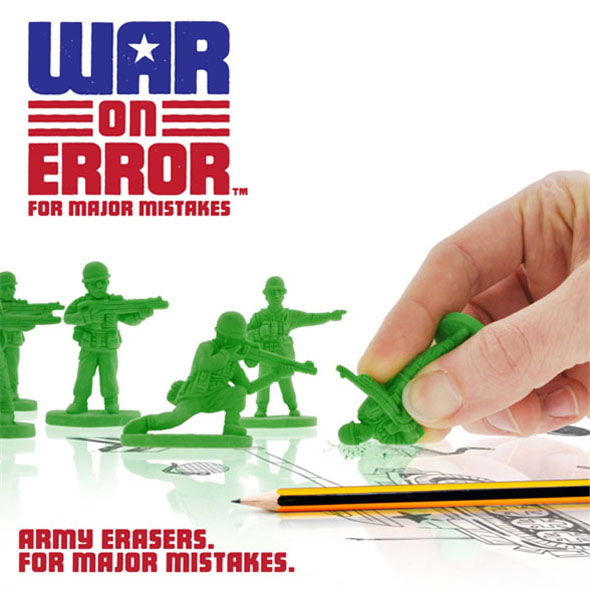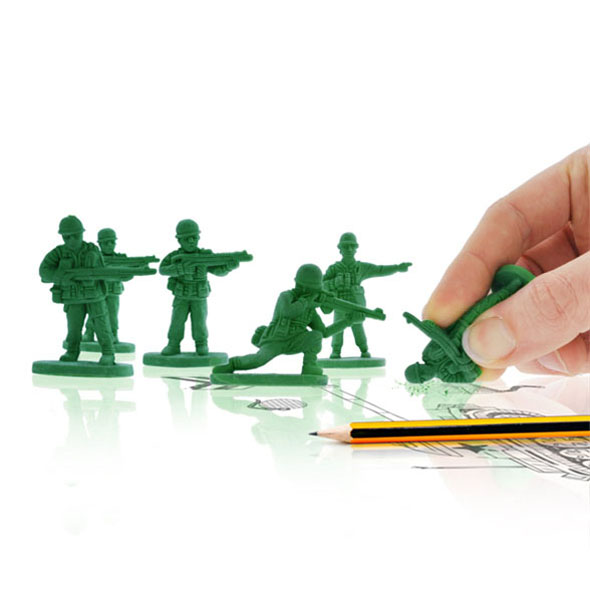 War On Error Rubbers
These
War On Error Rubbers
are a nifty product, not to mention a hilarious play on words. These mini solider-shaped erasers will take down your mistakes, military-style!
Key Features:
Novelty stationery item

Miniature erasers shaped like soldiers

Endless pun opportunities

Warning: super cute stationery alert
These little green eraser dudes will take down your mistakes with military precision and rub out your pencil marks, leaving not even a hint of a trace. Making mistakes has never been cooler.
Plus, the added bonus is you can offload that cracking pun every time you use them. Priceless.
Product Description
There's nothing we love more at Gadget Inspector than a good, hearty pun. As you can imagine, these soldier-shaped 'War on Error Rubbers' are a firm favourite stationery staple item in the GI office. D'you geddit? Do ya? War on terror...war on error. Brilliant.
Check out the War On Error video!
Leave a Review >
Customer Reviews
Jon E., Derby
26/09/2014 cool as you like! luv em!