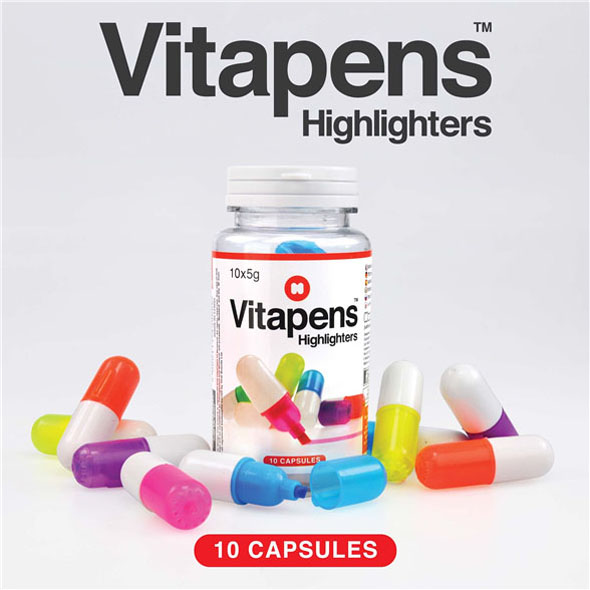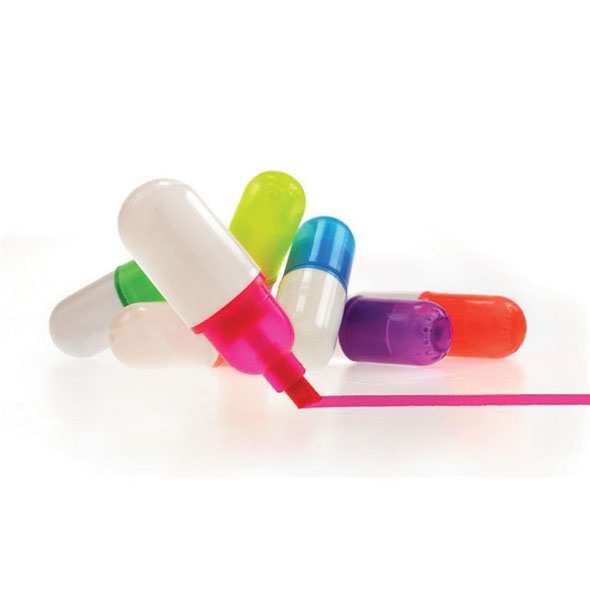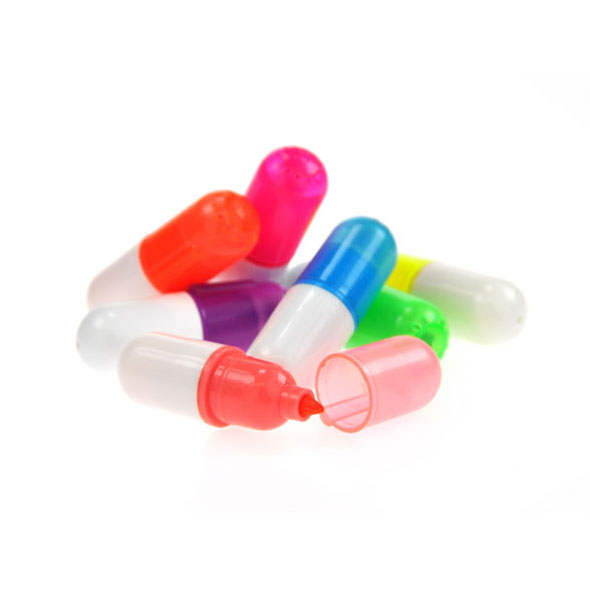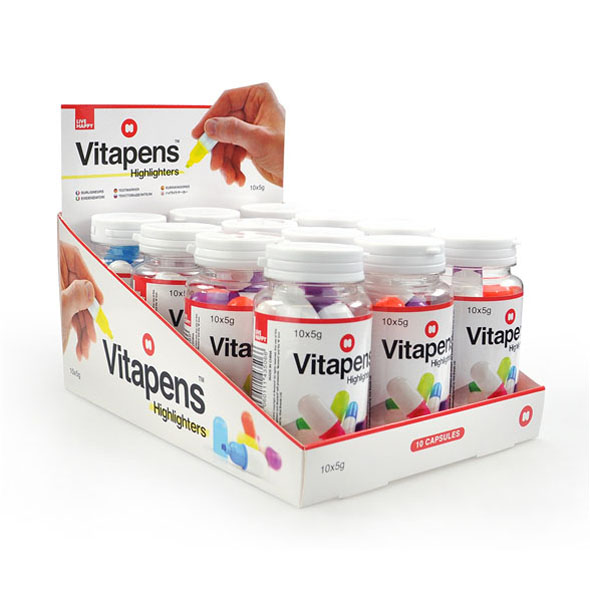 Vitapens Highlighters: Vitamin Shaped Highlighters
Students! Does leafing through your course textbooks make your feel ill? Does the interminable jargon and jibber-jabber get you a little green around the gills? Well, all you need is a vitamin pill! Teachers and professors have long extolled the virtues of highlighter pens (especially when you need to get to the meat of a long chunk of text), and these particular highlighters are the perfect antidote to your essay woes!
Key Features:
Highlighters shaped like vitamins

10 highlighters per pot

Assortment of colours

Seriously cute stationery
Product Description
You get 10 highlighters in a pot of Vitapens, and that should be more than enough to help you organise your reading material into something more manageable. The assortment of tablet-shaped highlighter pens will let you colour-code your work with ease, so whether you're trying to remember the key facts from your textbook or making your own essays a little more readable, Vitapens are the answer. They look just like giant medicine capsules when the lid is on, and they're small enough to fit a few in your pencil case.
Brightly-coloured and very appealing in their design, the Vitapen highlighters are a must-have for any student.
Vitapens are perfect for:
Pretending to do work
Highlighting things
Medical student banter (hilarious, we think you'll agree)
Revising (lol)
Sittting on your desk at university to when your parents come to visit they are immensely proud of all the work you do
Similar Products