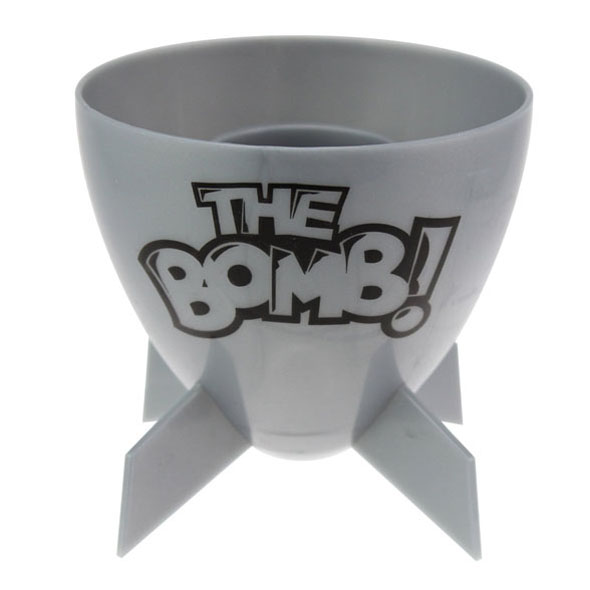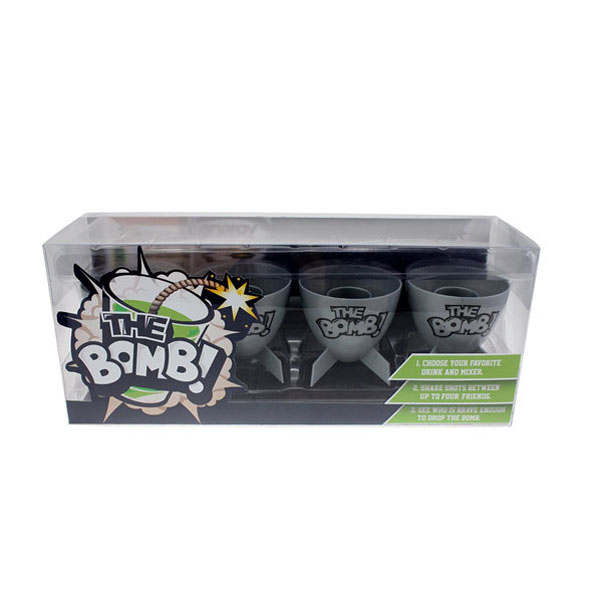 The Bomb: Shot Glasses
Prepare to drop the bomb!
Jagerbombs, boilermakers, skittle bombs...all the best drinks are bombers, and these brilliant
Bomb Shot Glasses
give you an awesome way to chug them!
Each of these cups contains a smaller cup, into which you pour the alcohol of your choice. Then, you fill the rest of the cup with an appropriate mixer and drink, drink, drink!
Key Features:
Bomb-shaped shot glasses

4 cups per pack

Cool cup-within-a-cup design

Ideal for Jagerbombs and other 'bomb' shots
Product Description
This set contains four bomb-shaped shot glasses, each of which can hold two separate liquids. Pour a shot of something saucy into the small inner cup, and fill the rest of the cup with a mixer of your choice.
This is ideal for 'bomb' shots, particularly the ever-popular Jagerbomb. Still, if you're not a big Jager fan, here are some other bombs to drop...
Try these:
Irish Car Bomb: Guiness with a shot of whiskey and Baileys

Skittle Bomb: Red Bull with a shot of Cointreau

Boilermaker: Beer with a shot of whiskey

Sake Bomb: Beer with a shot of sake

Magic Eye: Beer with a shot of creme de menthe
These bomb shot glasses are not dishwasher- or microwave-friendly. Please drink responsibly.
Similar Products