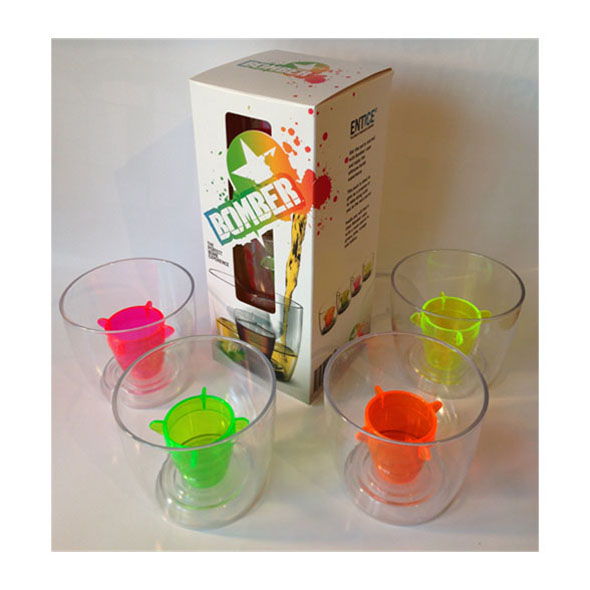 Bomber Cup Gift Pack
Christmas coming up? Or perhaps somebody's birthday? Either way, you need the perfect gift for that burgeoning alcoholic in your life, and we've got just the thing: the Bomber Gift Pack!
Key Features:
4 Jagerbomb cups in assorted colours

Includes snazzy gift box

The ultimate Jagerbomb experience!
Product Description
If you know someone who likes to party, then our Bomber Gift Pack will make the perfect present for that particular person. After all, what party is complete without a few Jagerbombs?
The Bomber Cup is specifically designed for Jagerbombs - the cup-within-a-cup design can hold your Jager and your energy drink, no fuss, no muss. You can also use it for other explosive cocktails; try it with whiskey and beer (a Boilermaker) or with Cointreau and Red Bull (a Skittle Bomb!)
The Bomber Gift Pack contains four Bomber Cups: 1 orange, 1 green, 1 pink, and 1 yellow.
Similar Products