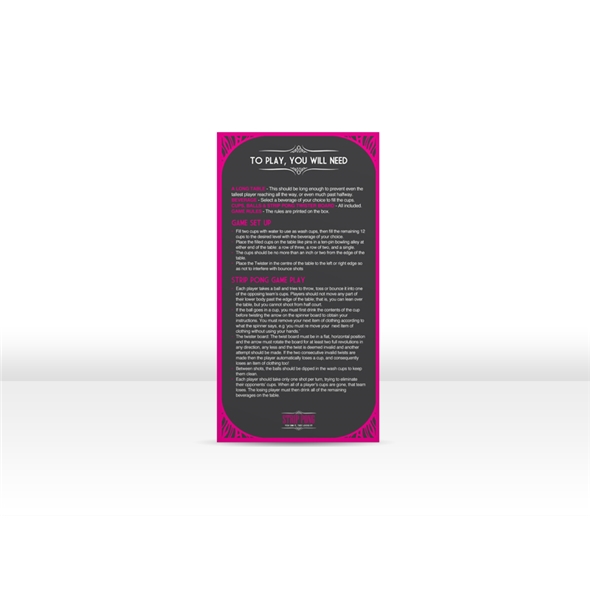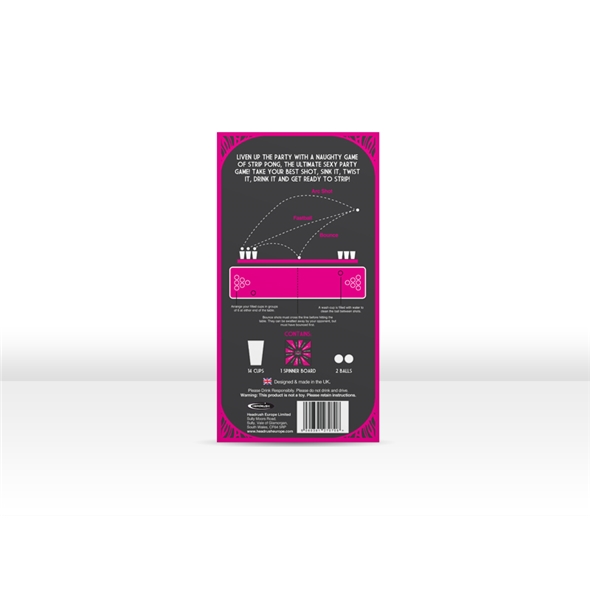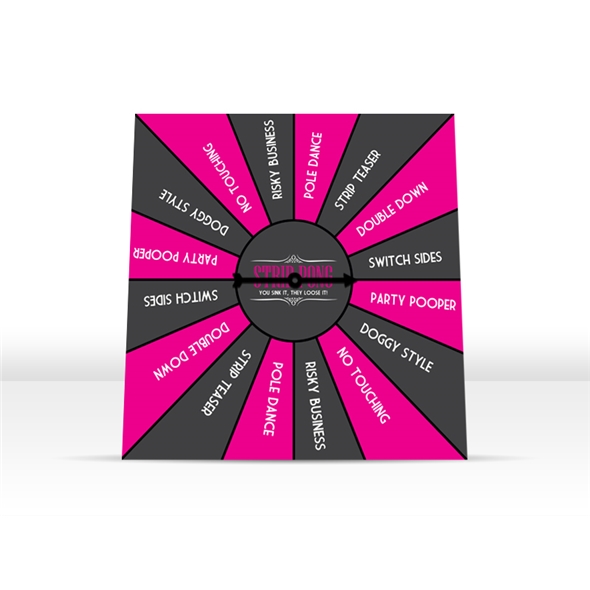 Strip Beer Pong
Lose your cups, lose your clothes!
Beer pong is all well and good, but you know what would
really
spice it up? A spot of tasteful nudity!
Strip Pong
is a sexy spin on the beer pong you know and love, and it's perfect for wild parties and intimate nights in with your other half. Every time you lose a cup, you have to both drink that cup's contents AND take off an item of clothing!
And don't go thinking that you can just discreetly slip off your top and get on with it. Our strip beer pong set also comes with a spinner that tells you
how
to take it off - you might have to do a sexy dance, or even do it without using your hands!
Key Features:
Includes cups, balls and spinner

A slightly more grown-up way to play beer pong

Perfect for couples
Product Description
It's easy to play strip beer pong. Simply set up the cups and play like you normally would...with the exception that, every time you lose a cup, you must spin the Strip Pong spinner and do as it says!
This could mean taking your clothes off without using your hands, taking your next shot 'doggy style', or even completing the dreaded LOSER'S LAP! Anything can happen in Strip Pong, but one thing's for sure - you won't be wearing much by the end of it!
Each Strip Pong set contains the following items:
12 x beer cups
2 x wash cups
2 x ping-pong balls
1 x spinner board (with spinning arrow)
If you're looking for something a little less adult, you may prefer Party Pong (perfect for nudity-free house parties) or Twist Pong (which also comes with a spinner, albeit a slightly less naughty one).
Similar Products