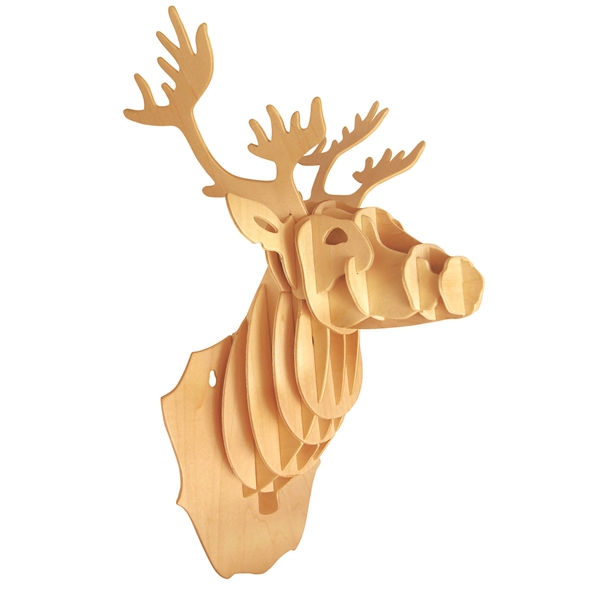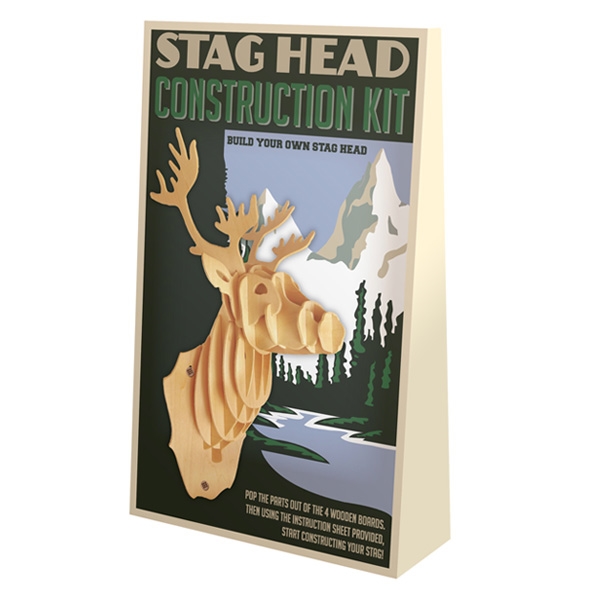 Stag Head Construction Kit
Build your own stag head!
Here's a dilemma: you want to decorate your home with an ornamental stag head, but you can't bring yourself to kill and decapitate an actual deer. You love 16th century Germanic interior decor, but you're not a big fan of bloodsports...so what to do?
Answer: grab a
Wooden Stag Head
construction kit from Gadget Inspector and build you own! Making the stag head is easy - just pop out the parts and slot them together!
Key Features:
Contains 19 parts

Pieces slot together - no glue or nails needed!

Suitable for ages 8 and up
Product Description
This wooden stag head is an animal-friendly take on the classic (albeit slightly macabre) wall mount. The best part, of course, is that you have to build it yourself - it's a fun activity AND a cool decoration for your bedroom, all in one!
Where should I mount my stag head?
Anywhere you like! Here are some suggestions:
Over the mantelpiece
On your bedroom wall
Above the fireplace

Stag Head Kit - Further Details:
Takes approximately 30mins to make
Suitable for wall hanging
Parts must be pressed out from 4 wooden boards
Dimensions (when assembled): 220mm x 175mm x 405mm
Made of real wood (may contain splinters)
Keep away from children under 3
Similar Products