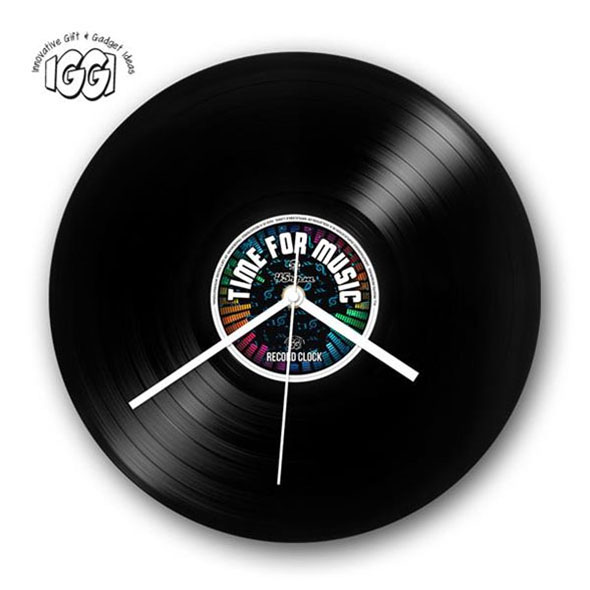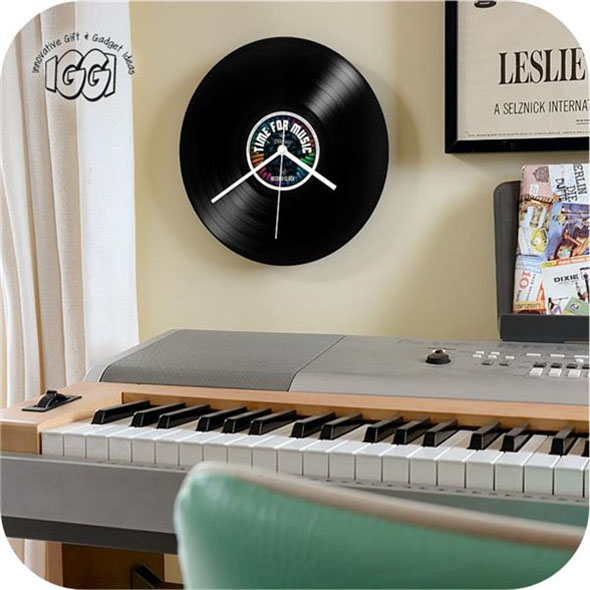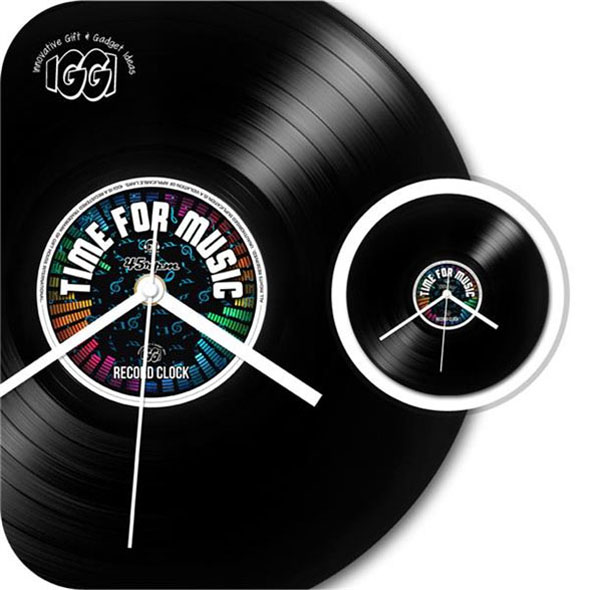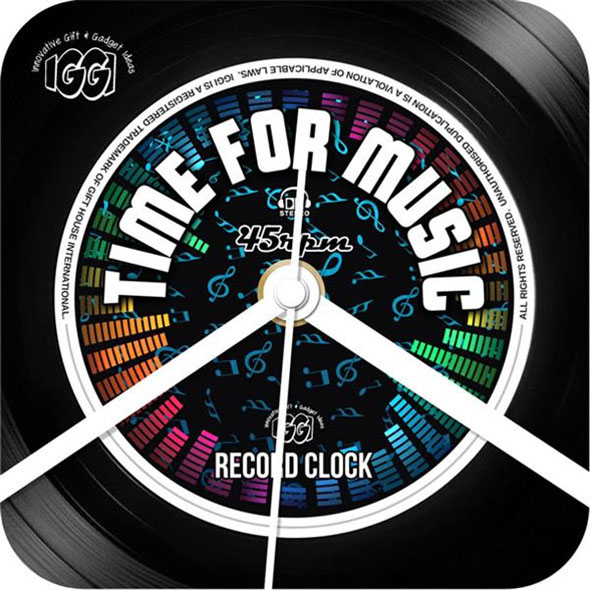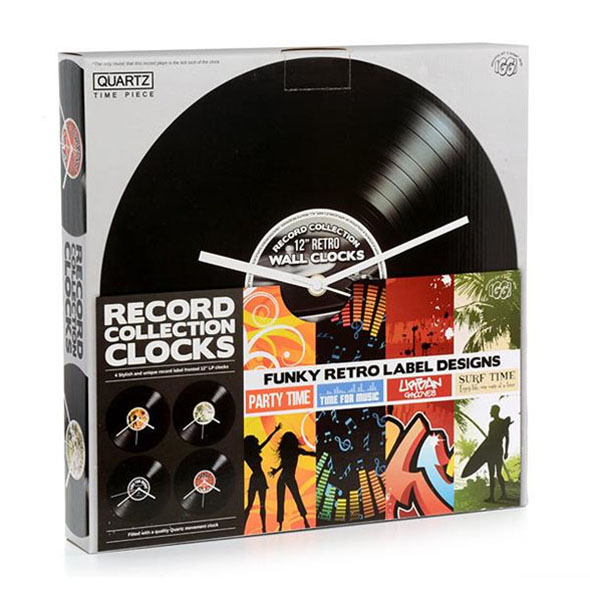 Retro Record Clock: Time For Music
A vinyl LP that tells the time!
It's always time for music with this extremely cool
vinyl record clock
. A great gift for music lovers - even those who are too young to remember the golden age of vinyl - the 'Time for Music' clock will look absolutely fantastic on almost any wall,.
The vinyl clock is made to the exact same dimensions as a real LP. It even has authentic-looking grooves!
Key Features:
Eye-catching label with authentic hi-fi jargon

Keep track of time while you enjoy your favourite tunes

Looks just like a genuine vinyl record
Product Description
If you know somebody with a record collection to rival the guy from High Fidelity, this vinyl record clock will make a superb gift for that person. With this on their wall, they'll always know what time it is, even if they're engrossed in their old favourites!
Note that, while it does look exactly like a vinyl record, we do not advise trying to play this clock on your turntable. It won't work.
'Time for Music' Vinyl Clock - Further Details:
Diameter: 12 inches (30cm)
Batteries: 1 x AA (not included)
Includes hour, minute and second hands
Various other designs available
Our Top 5 Songs About Time:
Time by Pink Floyd
After Hours by We Are Scientists
Closing Time by Semisonic
Time is Running Out by Muse
Somewhere a Clock is Ticking by Snow Patrol
Similar Products