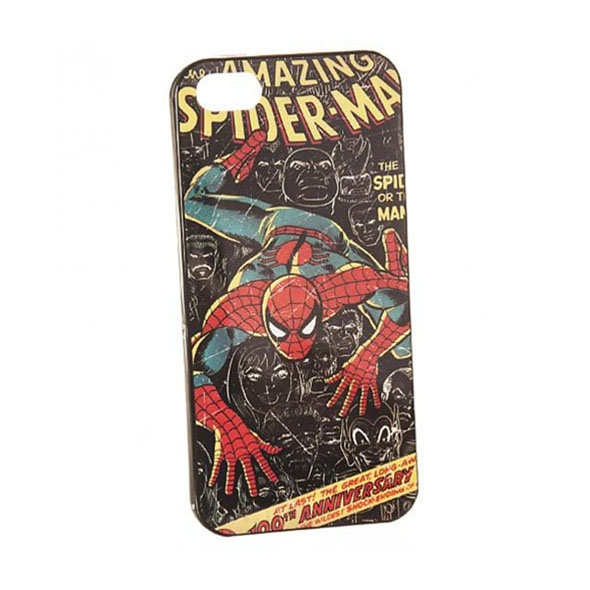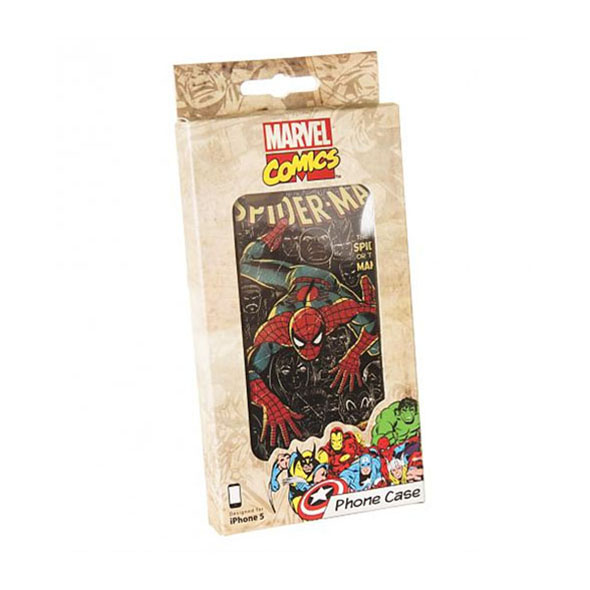 Spiderman iPhone 5 Case
The quite literally amazing Spiderman is up there with the most popular of superheroes - which is actually quite impressive considering most people have a hatred for all things arachnid... This case however will do nothing but protect and serve.
Key Features:
Official Marvel Comics merchandise

Features popular Spiderman graphics

Fits the iPhone 5 only

Cool retro styling

Protects your phone against inevitable scrapes, scratches and smashes
Included in our great £1.00 deals
Product Description
If you are super-protective of your iPhone 5, why not let Spiderman protect it for you?
The Spiderman iPhone 5 Case from Marvel Comics is a must-have for any iPhone-owning Spidey fan; it will keep your mobile safe from harm, and the vintage comic book design will have all your fellow nerds turning green with envy
Worried that you're going to drop or damage your mobile phone? Grab this awesome iPhone case and let Peter Parker protect your phone for you!
Of course with his sticky spider hands the real Spiderman would never drop his iPhone, so he wouldn't need one of these - plus it would be pretty vain to have an image of yourself on your own phone case wouldn't it?
Note: the Spiderman iPhone 5 Case is designed for use with the iPhone 5 only.