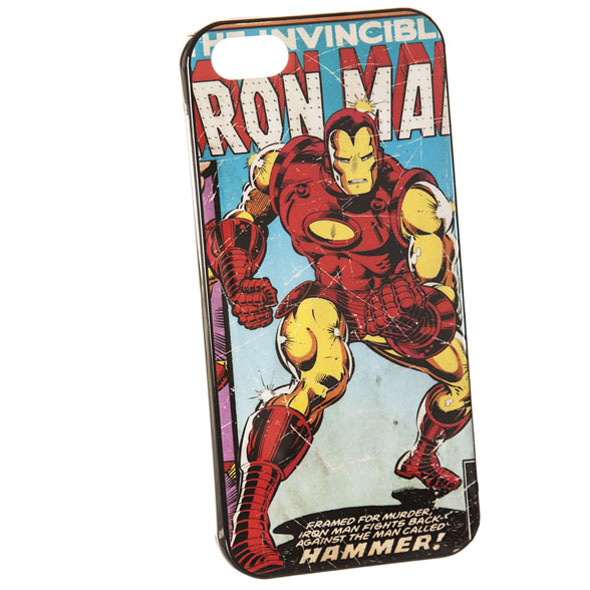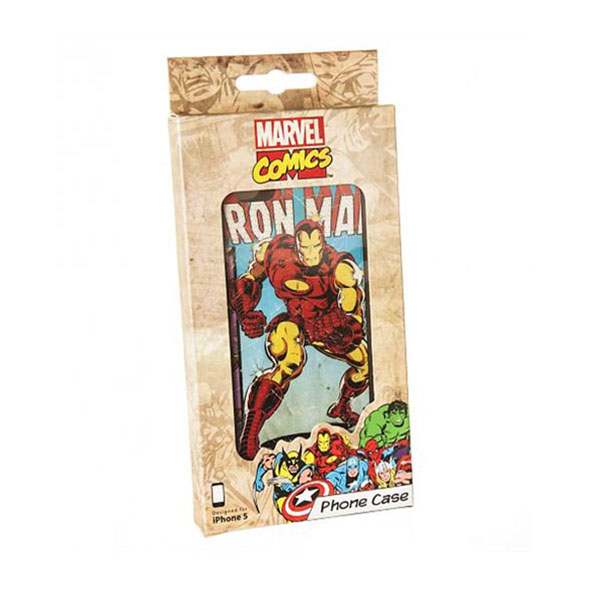 Iron Man iPhone 5 Case
For all fans of the awesome Iron Man movies with Robert Downey Jr - and the classic Marvel comics - this iPhone case was quite literally made for you!
Key Features:
Official Marvel Comics merchandise

Made for the iPhone 5

Protects your phone against inevitable drops and scrapes

Retro comic book-style graphics

Awesome Iron Man motif
Included in our great £1.00 deals
Product Description
Official Marvel product. Designed for use with the iPhone 5.
If you're constantly panicking about dropping or damaging your phone, you need this awesome Iron Man phone case. If you don't feel at ease with Tony Stark protecting your smartphone, we're not sure what else we can do!
Want to protect your iPhone? This Iron Man iPhone 5 Case is all you need!
Just as the Iron Man suit protects Tony Stark while he battles the forces of evil, this Iron Man-themed phone case will protect your precious mobile while you do battle with the forces of....well, whatever you have to deal with on the average day.
Who better than Iron Man himself to protect your precious iPhone?