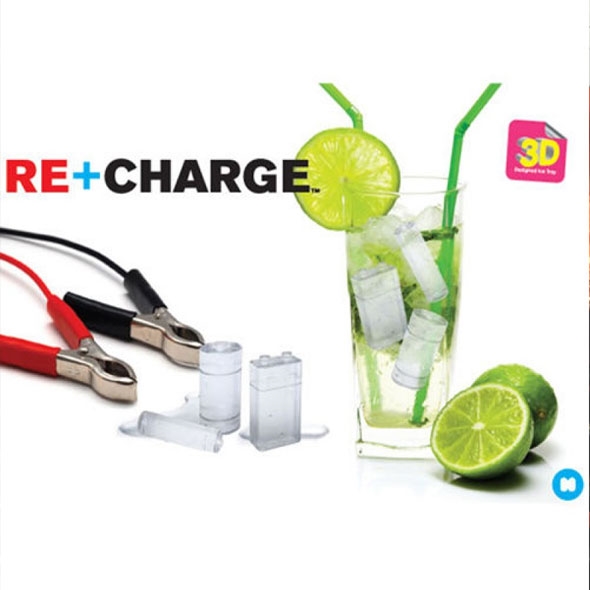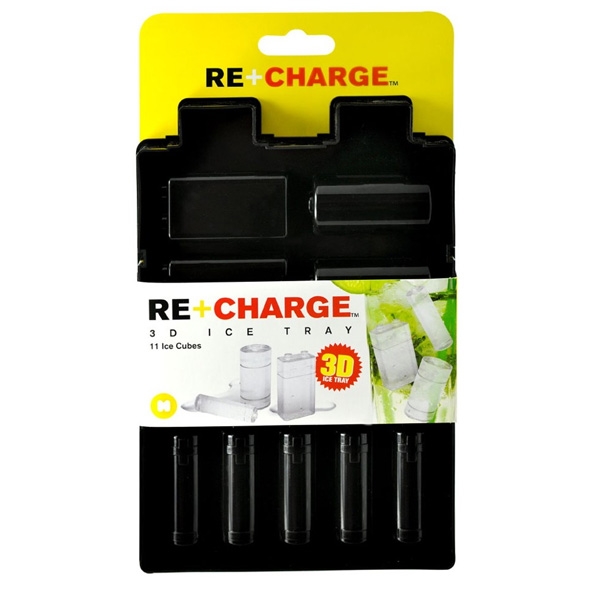 Recharge Ice Tray: Battery Shaped Ice Cubes
Say goodbye to boring ice cubes!
Zap your party into life with some brilliant
battery-shaped ice cubes
, courtesy of the Recharge ice tray!
This tray provides you with an electrifying way to chill your drinks, and it's even capable of creating different types of batteries. Mix and match to work out which is coolest - will it be an icy AA or a nippy 9 volt? You'll have to find out for yourself!
Key Features:
Create super-detailed 3D battery ice cubes

Makes three different types of battery

Warning: Don't put ice batteries in your TV remote
Product Description
Create 3D, battery-shaped ice cubes with this excellent ice tray! As with any ice tray, all you have to do is fill it with water and pop it in the freezer; before long, you'll have eleven brrrrilliant batteries in a range of sizes, including AA, 9V, and a big chunky D!
Perfect for cooling down your beverage, no matter what you're drinking!
Instructions for Use:
Fill the tray with water from the kitchen tap

Place the tray in your freezer for 2-3 hours

Press the ice cubes out of the tray and place them in any drinks that need cooling!
The Recharge tray can make up to 11 battery ice cubes at a time, including:
3 x 9V batteries

3 x D batteries

5 x AA batteries
Similar Products