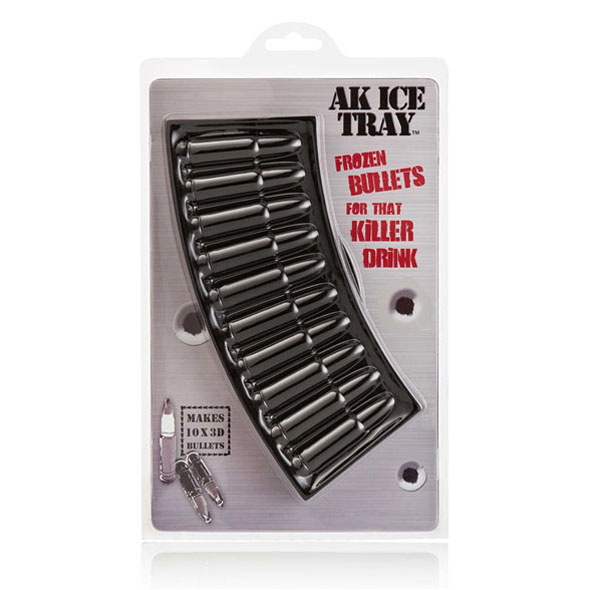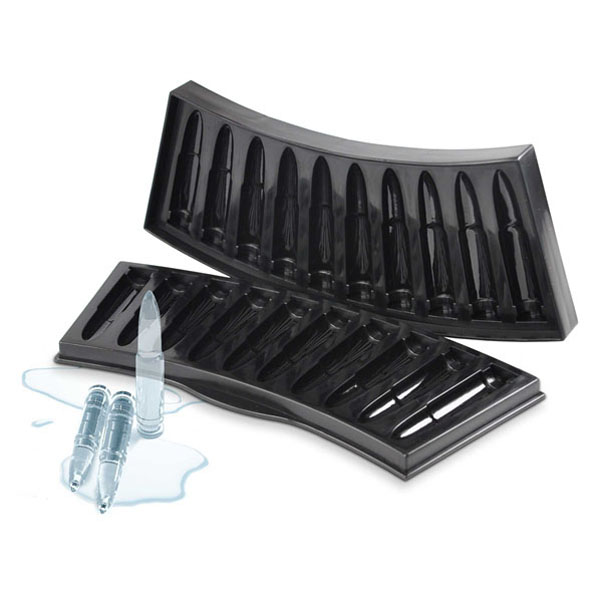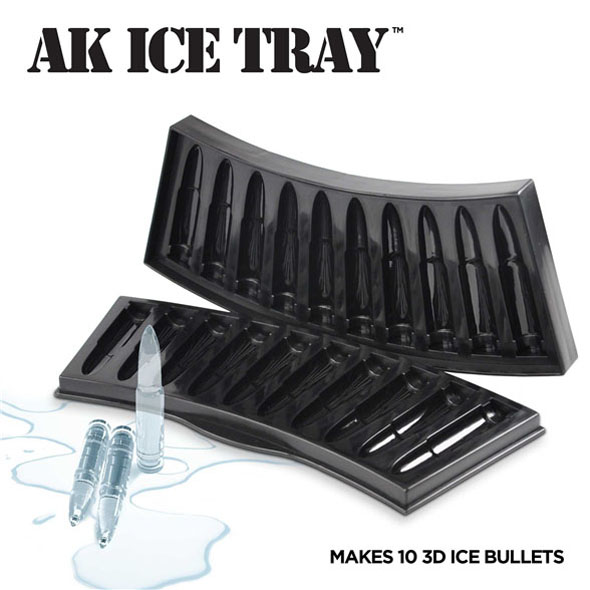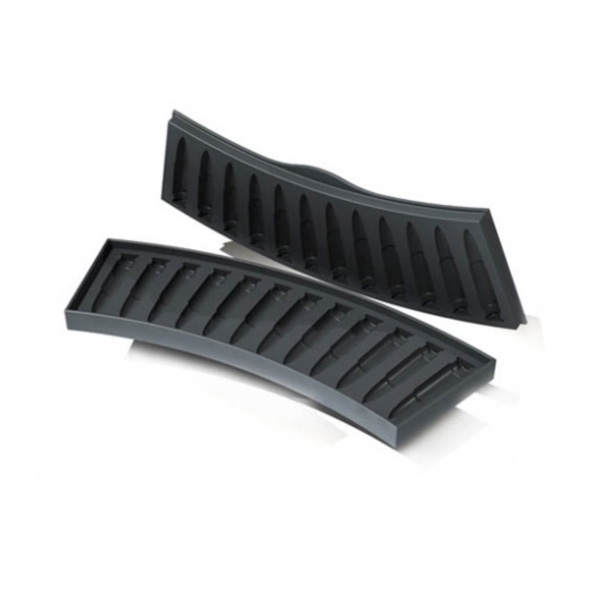 AK47 Bullet Ice Tray
Create your own bullet-shaped ice cubes!
If you want an extra-cool drink for those hot summer days, our
Bullet Ice tray
should help ease the heat.
This awesome AK47 Ice Tray is a blast of brilliance to the previously rather monotonous world of ice cubes - just fill it with water and stick it in the freezer, and before you know it you'll have yourself a whole bunch of bullet-shaped 3D ice cubes. Drop 'em in your drink and enjoy!
Key Features:
Makes 10 ice bullets

Functions just like a normal ice tray

Perfect for really KILLER cocktails!
Product Description
Chill your drink in cold blood with a round of awesome ice bullets, courtest of our AK47 Bullet Ice Tray!
How to Use:
Simply fill one side of the tray with water.

Put both sides of the tray together, and put them in the freezer.

Wait for a couple of hours.

Remove the ice tray from the freezer and marvel at the 3D ice bullets you've created!
Specifications:
Each ice bullets measures approx 6.5 cm x 1.3 cm x 1.3 cm
Bullet ice tray measures 22 x 7.5 x 2 cm (approx.)