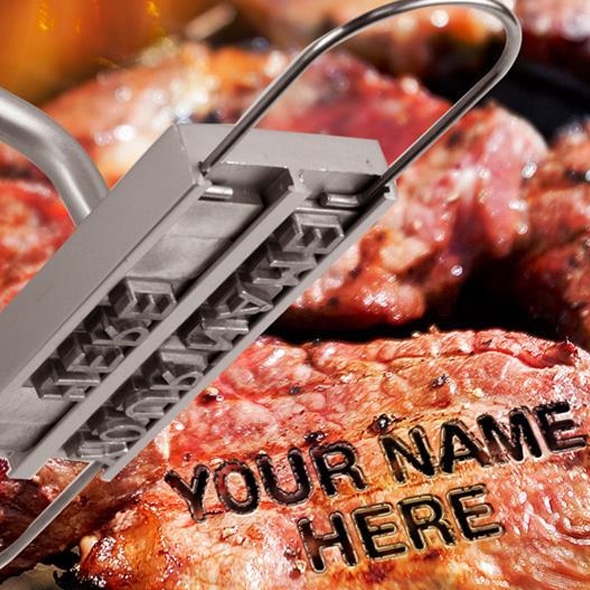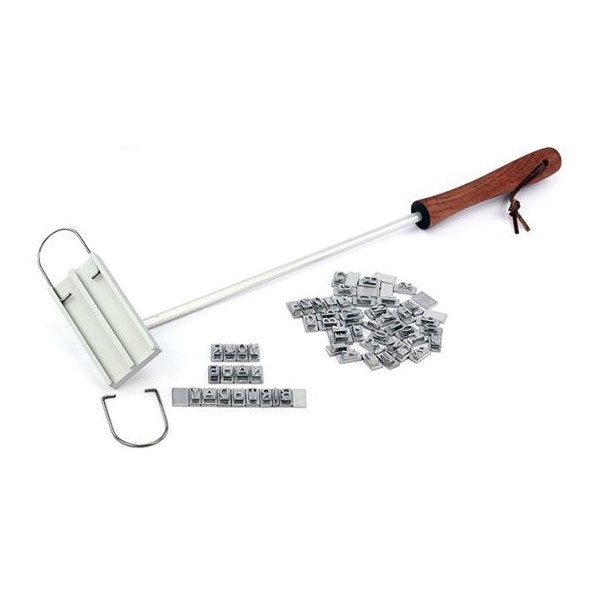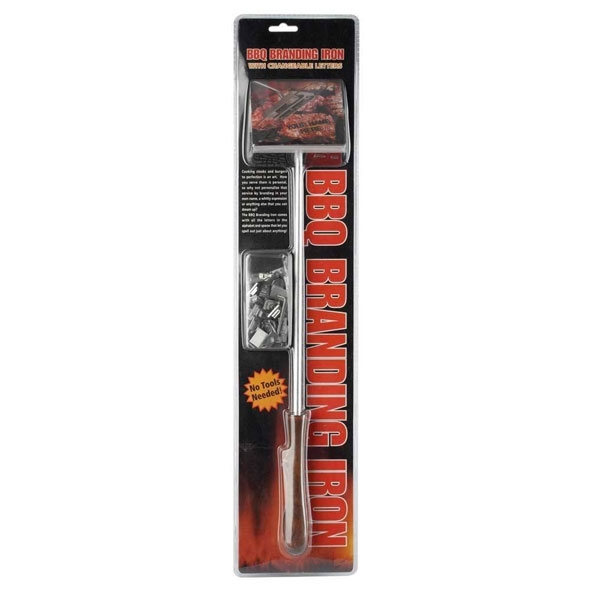 Personalised BBQ Branding Iron
Are you a big BBQ-er? Then you need the BBQ Branding Iron! It comes with all the letters of the alphabet - spell out whatever you want and brand your burgers accordingly!
Key Features:
Personalised branding iron

Customise your BBQs

Completely customisable - comes with 52 letters

Suitable for burgers, steak, pork chops, and anything else you might grill

The branding iron measures: 43cm long
Product Description
No more arguments over who gets the last burger - it's got your name on it!
If you want to personalise your BBQ experience, this BBQ branding iron is just what you need. Simply put your name on the iron using the letters provided, then press the iron onto your meat as it grills. Everyone will know who that particularly juicy steak belongs to!
Measurements:
Iron - 43cm
Attached lettering plate - 9 x 4cm
Contents:
3xA, 2xB, 2xC, 3xD, 2xE, 2xF, G, 2xH, 3xI, J, K, 4xL, 2xM, 2xN, 4xO, 2xP, Q, 3xR, 3xS, 3xT, U, V, W, X, 2xY, Z