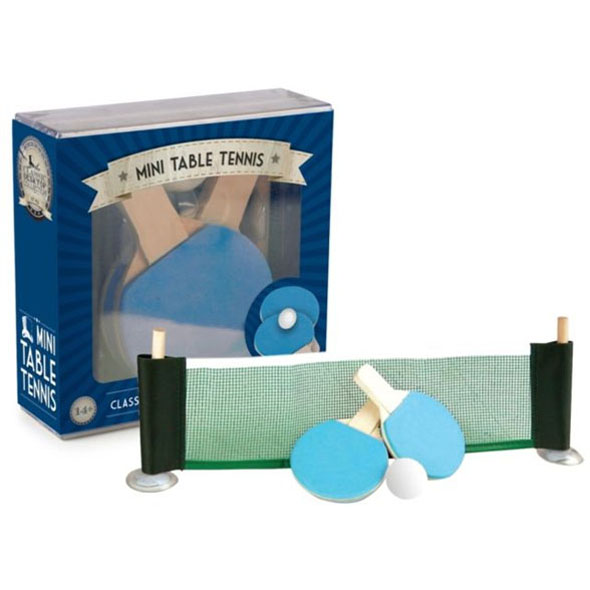 Mini Table Tennis
This awesome Mini Table Tennis set is just perfect for relieving the everyday stress of office-life - just don't blame us when deadlines get missed.
Key Features:
Table-top fun

2 x ping-pong bats, 1 x ping-pong ball and 1 x net

Great gift for the stressful office worker

Classic sports at your very fingertips
Product Description
Want to feel like a big-shot executive? What you need are desktop toys - after all, only an executive has time to play ping-pong during working hours!
This Mini Table Tennis set is perfect for killing time when you're trapped in the office. The questions is: can you complete a whole game without your boss noticing?
Mini Table Tennis Set:
2 x ping-pong bats
1 x ping-pong ball
1 x miniature tennis net
The table tennis toy isn't just good for breaking up the day - you can hold inter-office games to decide who has to make the tea and answer the phone to that one particularly pesky client!
Similar Products