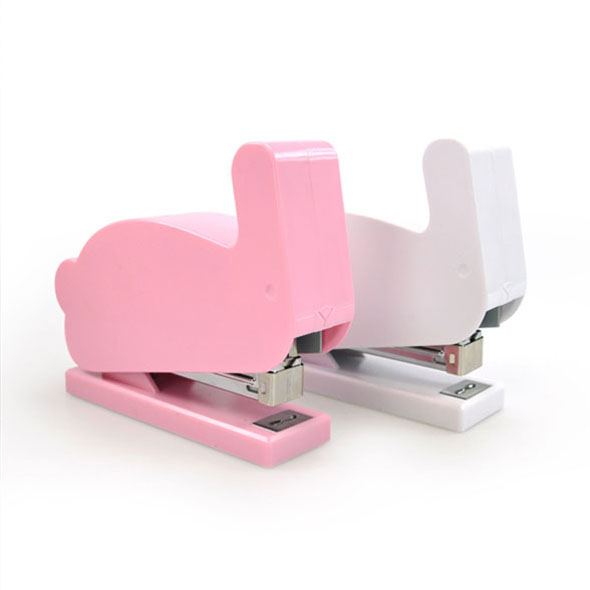 Bunny Stapler
This Bunny Stapler is the adorable stationery pet that everyone needs on their desk! A rabbit-shaped stapler is adorable and efficient - a great gift.
Key Features:
Adorable stationery item

Low-maintenance desk pet - no feeding or cleaning required

Available in pink or white

As well as being super cute, it actually works as a stapler too

Procrastination and practicality rolled in to one, folks!
Product Description
We consider ourselves quite the stationery conoisseurs here at Gadget Inspector and believe your desk should always be kitted out with cool, fun, funky, nifty stationery to make your work seem lighter, brighter and a lot more fun.
This adorable Bunny Stapler is no exception - it's safe to say we've fallen in love. This adorable stapler is shaped like a rabbit and will make stapling documents the most fun part of your day.
When you press down on his adorable little rabbit ears he will hop to it, stapling your document with precision and perfection. Think of him as a low-maintenance pet; you can even give him a name if you like!
He comes in pink or white and always delivers a great job. Once you've purchased yourself a bunny stapler you'll wonder how on earth you coped without him!
Similar Products
Leave a Review >
Customer Reviews
Bev Deverough, Liverpool
09/10/2014 Items arrived on time and quickly, thank you. Bunny stapler is my fav as it is so cute xx