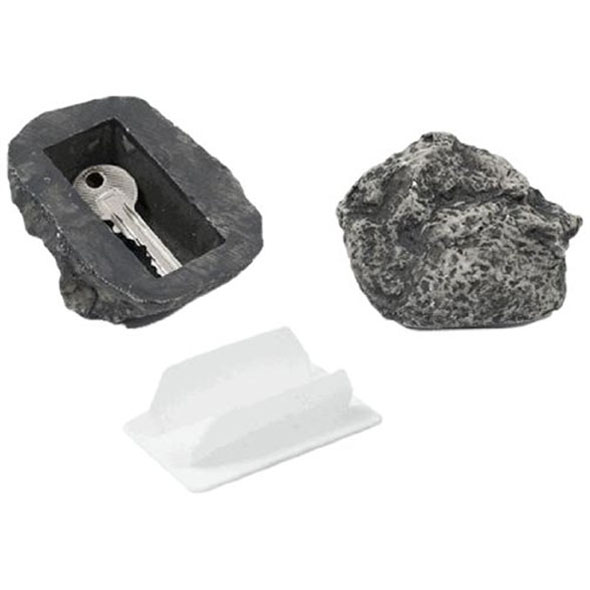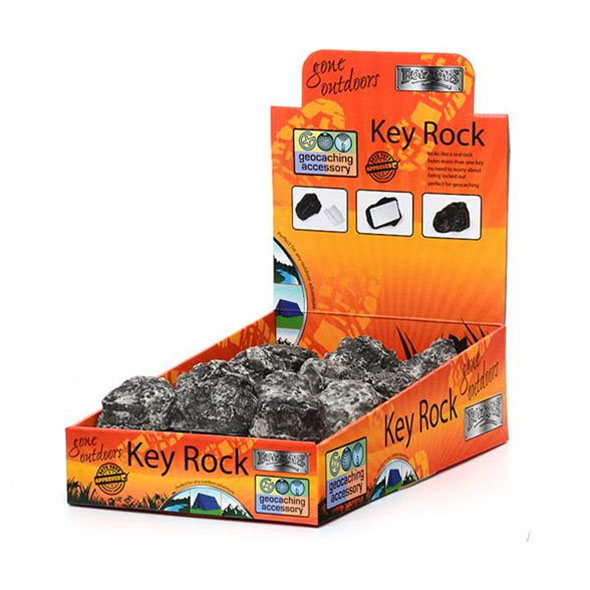 Key Rock
Don't get locked out of your house!
If you've got holes in your pockets, or if you just have a knack for losing things, this cool little
Key Rock
could prove to be a bit of a lifesaver. It looks just like any old rock, but open it up and you'll find that it conceals a secret compartment where you can hide your front door key.
So, next time you find yourself locked out late at night, you won't need to get the spare key off your neighbours - just open the rock, retrieve the key, and get your forgetful self indoors!
Key Features:
Cunningly designed as a boring ol' rock

Compartment is big enough for most keys

Sealed inner compartment for security
Product Description
Put a spare key inside this fake rock and hide the rock in your front garden somewhere. Next time you're locked out of your house, all you'll have to do is find the key rock, pop it open, and there you go - saved from a cold night in the front garden by a simple plastic rock!
Note: If your front garden does not currently contain any rocks, we recommend buying some - otherwise, the Key Rock will stand out a mile.
Key Rock - Additional Information:
Rock measures 7 x 7 x 4cm (approx.)
Key compartment measures 6 x 3 x 2cm (approx.)
Includes a plastic seal to prevent the rock from coming open
A great gift for forgetful friends/family members