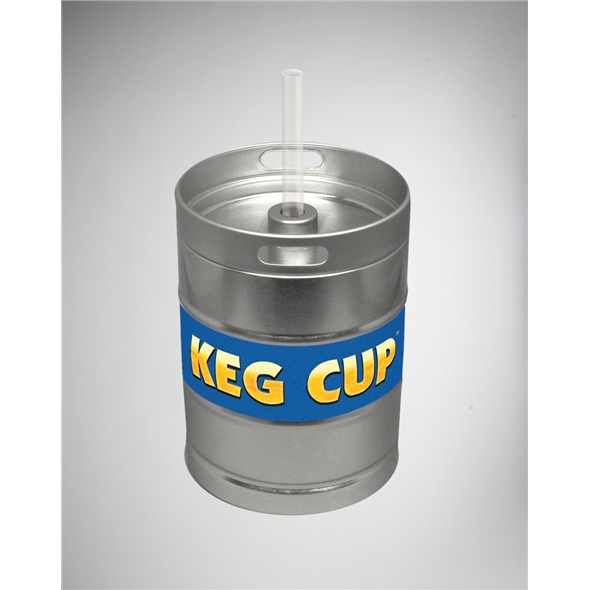 Keg Cup
Turn every party into a frat party!
If you've ever watched an American film or TV show, you know what a keg look like. These metallic beer barrels are a cornerstone of every college party in the USA, and an instantly-recognisable symbol of drunken good times!
We can't all be American university students, of course, but this awesome
Keg Cup
means that you can have your very own personal keg party in the comfort of your home. It's great for beer (obviously), but it can also be used to hold wine, cocktails, and soft drinks.
Key Features:
Miniature beer keg drinking cup

Looks just like the real thing...only smaller!

Lid includes reusable straw
Product Description
Fancy drinking your beer out of your own indivually-sized keg? Fancy no more - this Keg Cup from Gadget Inspector allows you to do just that!
The Keg Cup is a great addition to any kitchen cupboard, and it also makes a great gift for drinking enthusiasts and people who have always wished they could attend a proper college kegger.
Keg Cup - Specifications:
710ml (24 fl oz) capacity

Made of stainless steel

Hand wash only
Click here for more party essentials and drinking accessories.