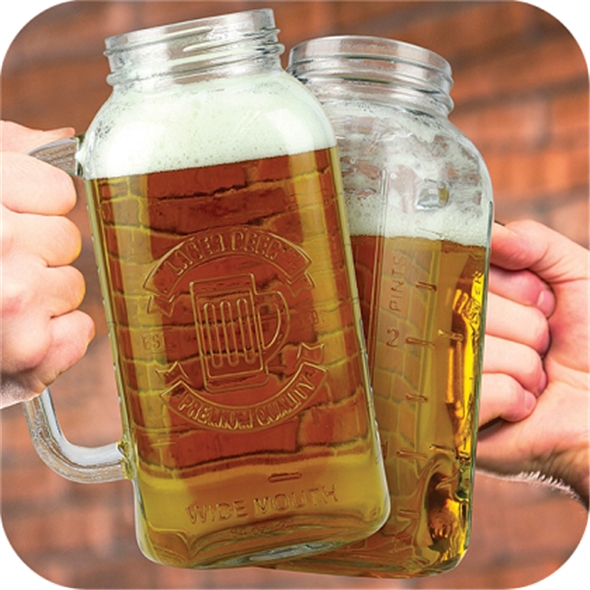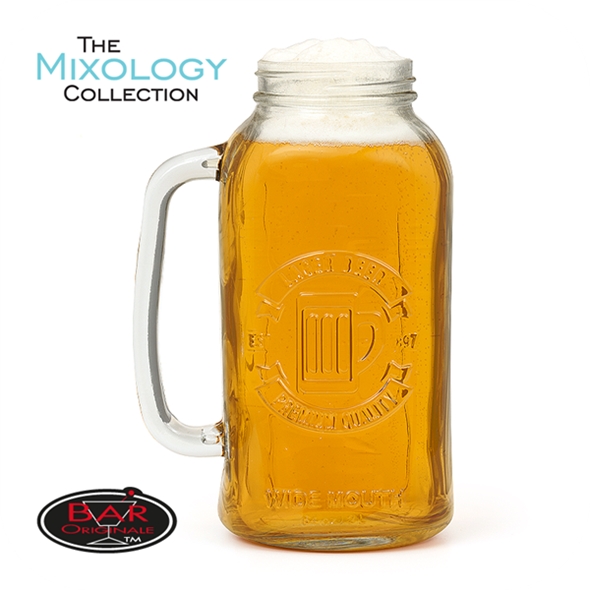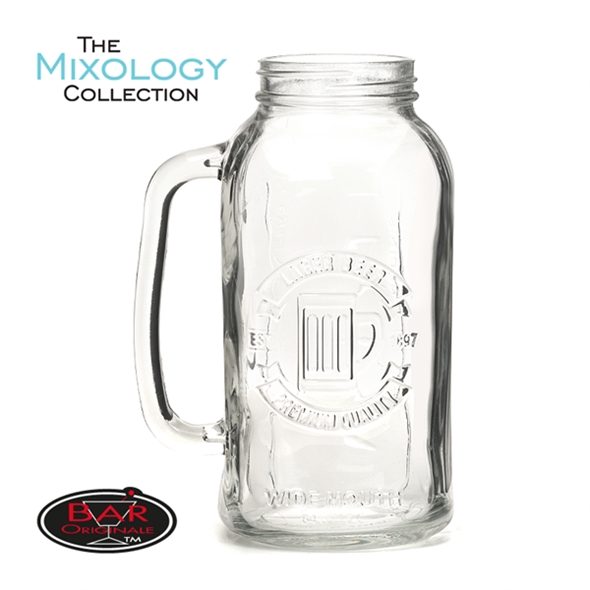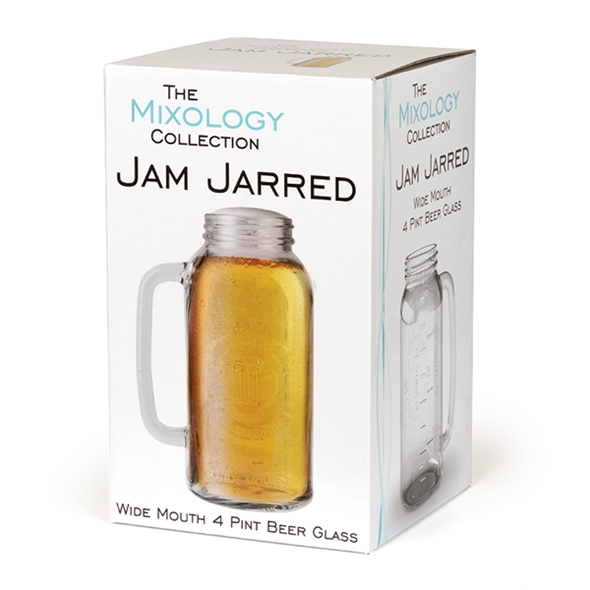 Jam Jarred 2 Litre Beer Stein
A beer stein for BIG beer lovers!
If you're sick of having to refill your glass a pint at a time, this absurdly large
beer stein
will be right up your alley. The gigantic 'Jam Jarred' beer mug holds 2 litres of liquid - that's roughly 3 and a half pints!
Whether you're watching football with the lads or getting ready for a really wild night out, our 2 litre beer stein will ensure that you're nicely sozzled after just one glass!
Key Features:
Holds 2 litres (3.52 pints)

Stylish Mason jar design

Can also be used to serve cocktails and other drinks
Product Description
Beer is better when it's bigger, and beer don't come much bigger than this mammoth 2ltr beer stein!
You may need a few bottles to fill it up, but once you're done, you won't have to get up off the sofa for hours - you'll be set for the whole evening, beer-wise!
Of course, this giant glass doesn't have to be used for beer. Here are some other ideas for your next party...
What can I put in my giant beer glass?
Beer (obviously)
Cocktails (complete with ice, straws, and those little umbrellas)
Soft drinks (perfect for summer picnics!)
Water (during a fancy dinner)
Flowers (decorate your home!)
This 2 litre beer stein really does have dozens of uses. Whether you want a cool new pitcher for your pre-drinking sessions or just a really big glass for your beers, the 'Jam Jarred' mug is just what you need!
Similar Products