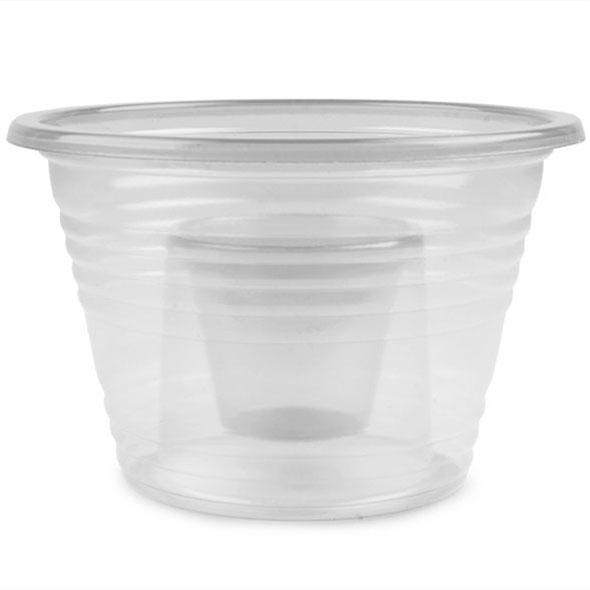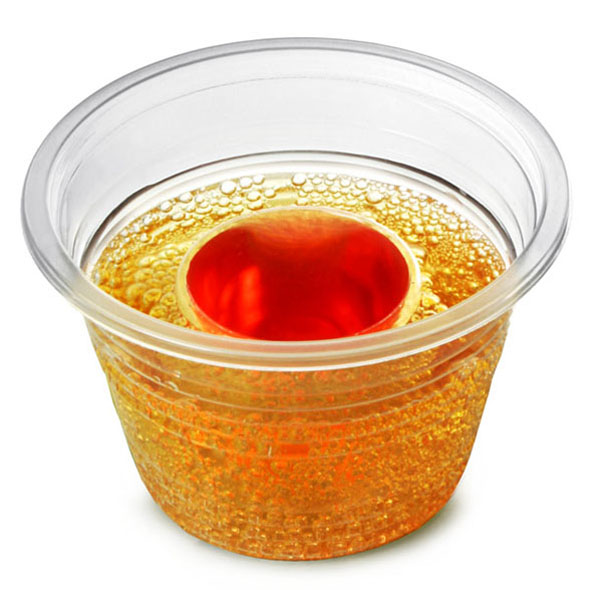 Jager Bomb Cups
Do you love Jagerbombs? Are you sick of faffing about with separate cups and struggling to get your head around this whole 'glass within a glass' nonsense? Well good news, Jager fan - we've found the perfect solution.
These clever
Jager Bomb Cups
are specifically designed to hold your favourite alcohol/energy drink combo. The big cup has a smaller cup moulded into the middle, so you'll only ever need one receptacle for your drink of choice!
Key Features:
Specifically designed for Jagerbombs

Great for other 'bomber' drinks too!

Available in packs of 10, 25, 50, 100...
Product Description
This pre-moulded cup is specifically designed to hold the nation's favourite tipple: the Jagerbomb!
Simply fill the cup with Red Bull or some other energy drink, and fill the smaller cup in the middle with a shot of Jagermeister. Done that? Good! Now drink it. See how easy that was?
The Jager Bomb Cups save on washing up, and they make preparing Jagerbombs as simple as can be.
Not a Jager fan? Here are some other 'bombs' to try...
Boilermaker: Beer with a shot of whiskey
Irish Car Bomb: Irish stout with a shot of Bailey's and whiskey
Sake Bomb: Beer with a shot of sake (rice wine)
Skittle Bomb: Red Bull with a shot of Cointreau
Magic Eye: Beer with a shot of creme de menthe
Always drink responsibly!
Leave a Review >
Customer Reviews
Jan, East Lothian
06/04/2014 None.