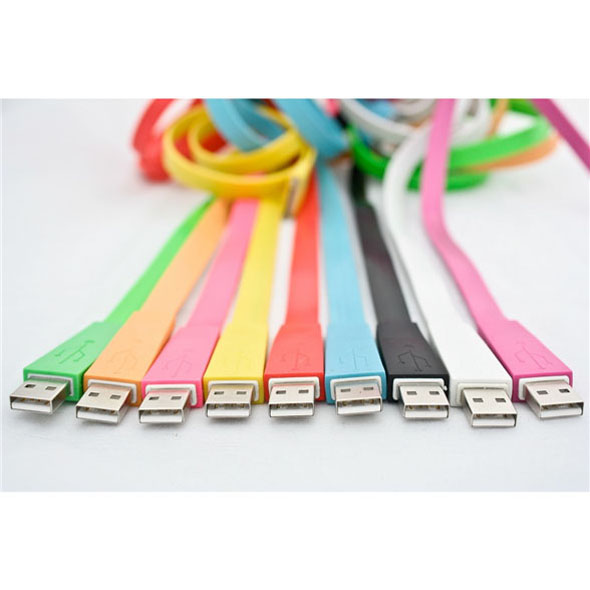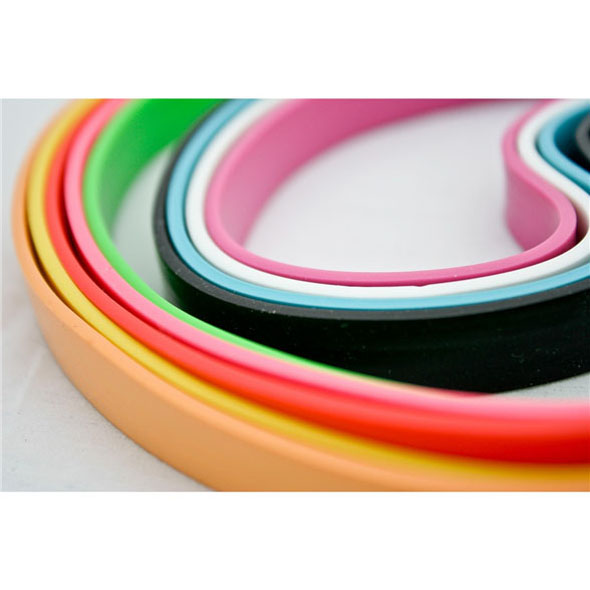 Flat USB cable for iPhone and iPod
These awesome colourful USB cables are suitable for loads of apple devices! If you've ever wanted a long apple charger or a colourful iPhone lead then your prayers have been answered.
Key Features:
Measures 95cm

Available in red, blue, green, purple or orange

Connects to USB port to sync and/or charge your device

Reliable, high-speed data transfer
Product Description
Everything needs a USB cable nowadays - phones, cameras, toasters - and if you've got all of these essential gadgets then you could well find that your room has become swamped with USB cables. Fortunately, this is one USB cable that stands out from the crowd! Choose from a collection of eye-catching colours and charge your iPhone in style with this fabulously funky accessory. Compatible with iPod and iPhone.
These funky USB cables don't just look cool - they provide speedy data transfer between your device and your computer. And they look cool.
The Flat USB Cable is compatible with the following devices:-
iPod Nano (Generations 1-5)
iPod Video (30, 60, and 80GB)
iPod Touch (Generations 1-3)
iPod Classic (Generations 1 & 2)
iPhone (1, 2G, 3G, 3GS, 4G, 4S)
Leave a Review >
Customer Reviews
Patricia, Holbeach
17/12/2013 . I haven't used it as I bought it as a table gift for Christmas, but I'm sure it will be appreciated.
Jolie, Manchester
14/12/2012 funky! needed a long cable and this did the job and looks cool too.