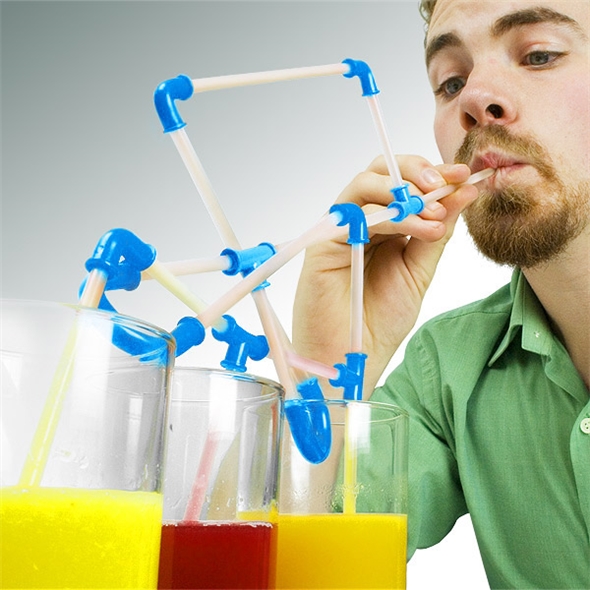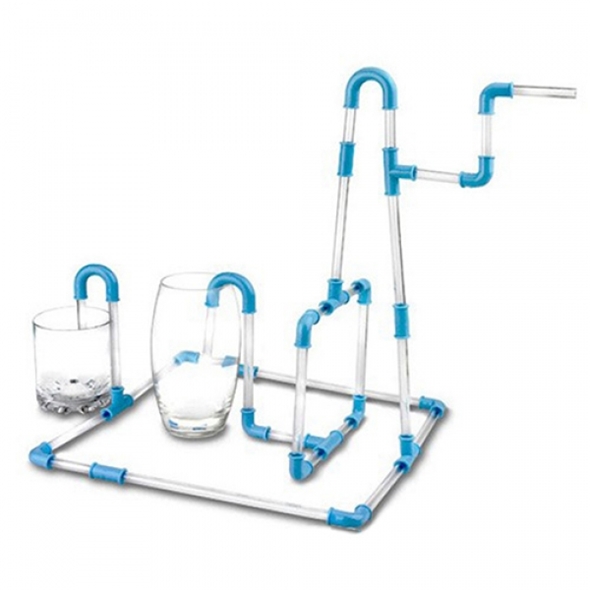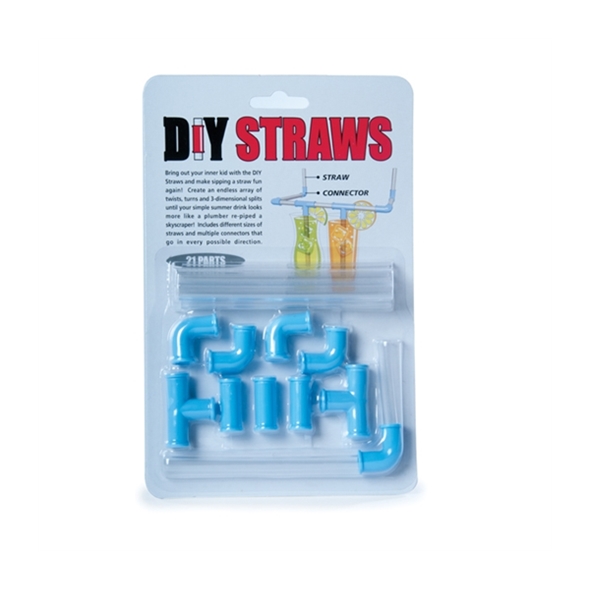 DIY Straws
Build your own drinking straw!
Slurping your drinks through a standard drinking straw can get pretty dull after a while. Sure, that plain ol' paper tube gets the job done, but there must be a more exciting way to do it, musn't there?
There must, and there is:
DIY Straws
! This novelty straw-building set allows you to create the craziest drinking straws you've ever dipped in your drink - the only limit is your imagination!
Key Features:
Create a labyrinth of liquid

Slurp multiple drinks at once

Includes 21 parts (straws and connectors)
Product Description
These DIY drinking straws will make you feel like a kid again, giving you a fun new way to drink AND exercising your creative juices at the same time!
Each DIY Straws set contains 21 different parts, including a variety of straws and connectors.
With an assortment of...
U-bends
T-junctions
Straight connectors
...to choose from, you really can make whatever pops into your head - you can even build a mammoth multi-straw that sucks up several drinks at once!
Whether you're drinking smoothies, milkshakes, or something a little harder (cocktails, anyone?), our DIY drinking straws will make your refreshments a whole lot more interesting!