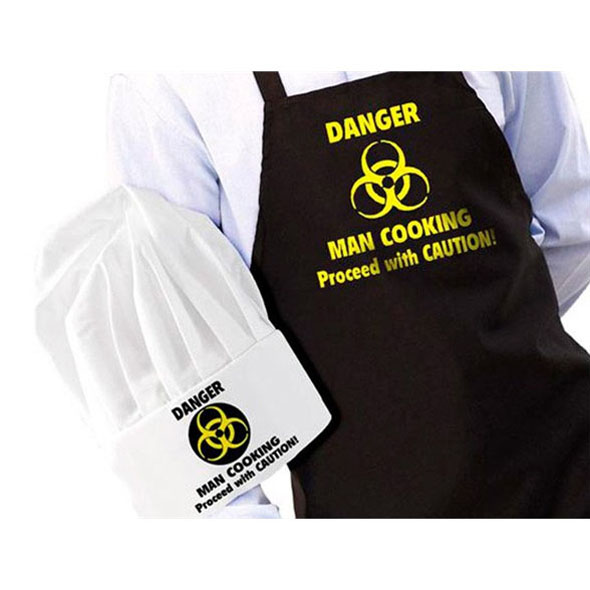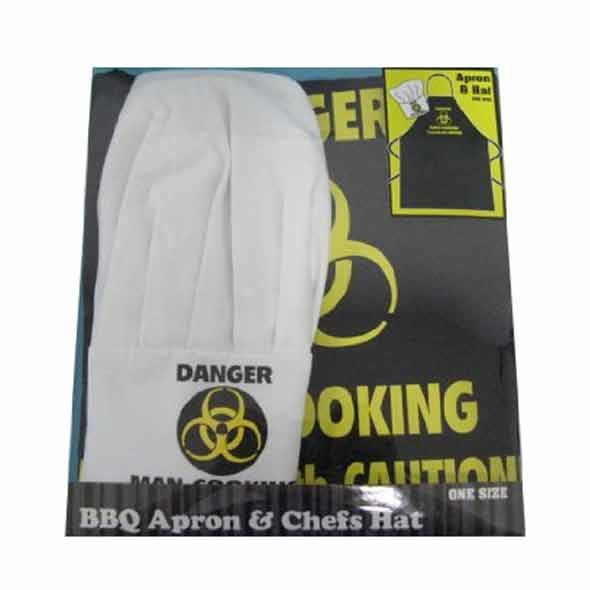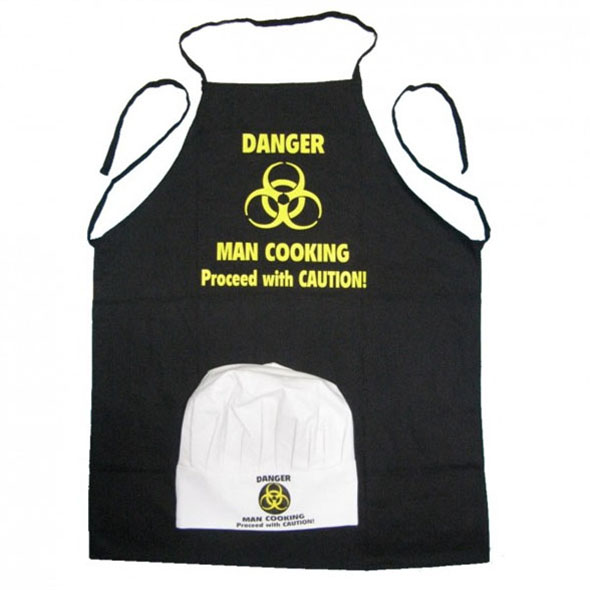 Danger - Man Cooking (Apron and Hat Set)
The ultimate apron for men who can't cook!
If your culinary prowess leaves a lot to be desired, this apron and hat set is a good way of lowering everyone's expectations. Both the apron and the chef's hat bear the slogan "Danger - Man Cooking - Proceed With Caution", and drive the point home with a dangerous-looking biohazard sign.
It's great for those of us who can't even make cheese on toast without drawing blood.
Key Features:
Includes apron and matching chef's hat

Nasty-looking biohazard symbol will catch people's attention

Keeps your clothes clean in the event of spillages or explosions
Product Description
This set contains a black apron and white chef's hat, both of which are 100% cotton and bear the slogan "DANGER - MAN COOKING - Proceed With CAUTION!".
There's even a biohazard symbol to really let people know what a terrible chef you are.
Important Notice: If your husband/boyfriend/platonic male friend fancies himself as something of a chef, the 'Man Cooking' apron may hurt his feelings.
For this reason, we recommend that you gift with caution - even if you can scarcely bring yourself to swallow his culinary creations, he may be blissfully unaware of his own uselessness in the kitchen!
Incidentally, we've got loads of great gifts for anyone - male or female - who actually does know their way around the cooker. Here are some ideas...
Similar Products