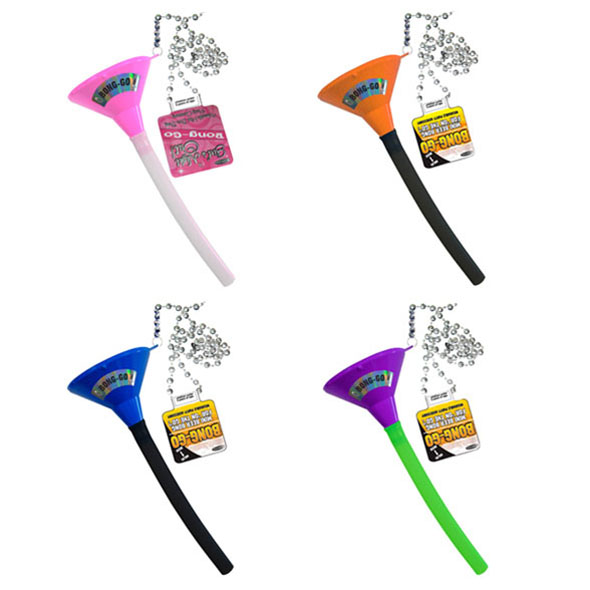 Bong Go: Portable Beer Bong
This striking miniature beer bong is perfect for taking with you to parties and boozy shin-digs. It even comes on a fetching silver chain too!
Key Features:
Miniature beer bong

Portable - take the bong with you anywhere

Includes jazzy necklace to wear it around your neck

Quick-drink action on the go
Product Description
We all love beer, right? And we especially love chugging it by the pint through a big ol' beer funnel.
That's the problem, though - traditional beer bongs are a bit too big to carry to every party, soirée and box social to which you're invited.
And that's where the Bong Go comes in. This nifty miniature beer bong is small enough to take absolutely everywhere, which means that you'll never be short of a beer bong when you're partying with your pals!
This Bong Go comes on a necklace, so you can carry it everywhere without even using your hands!