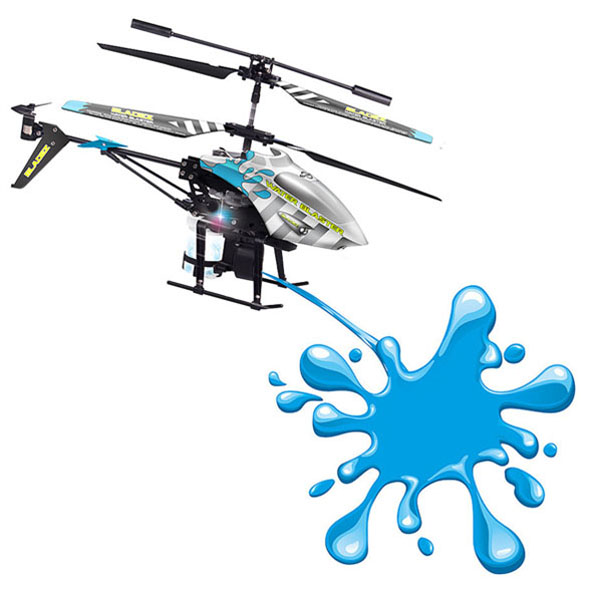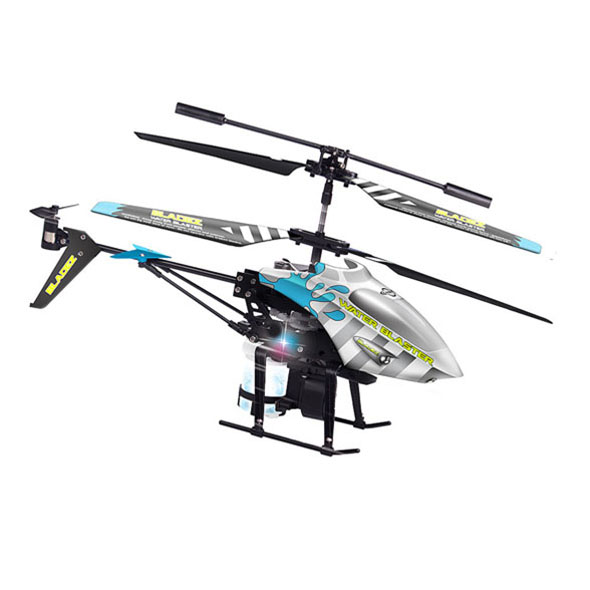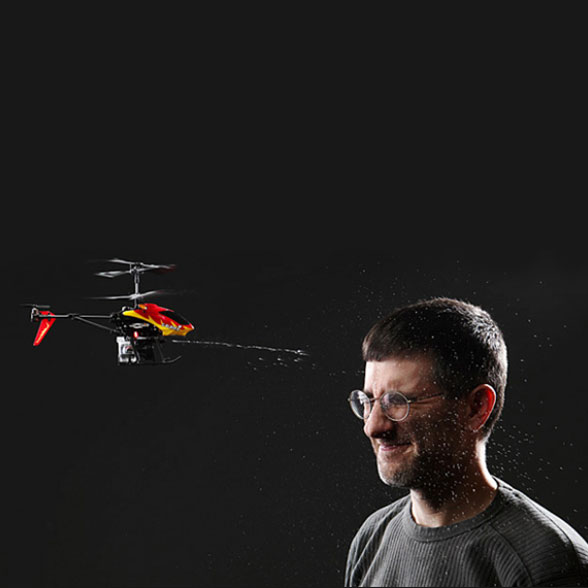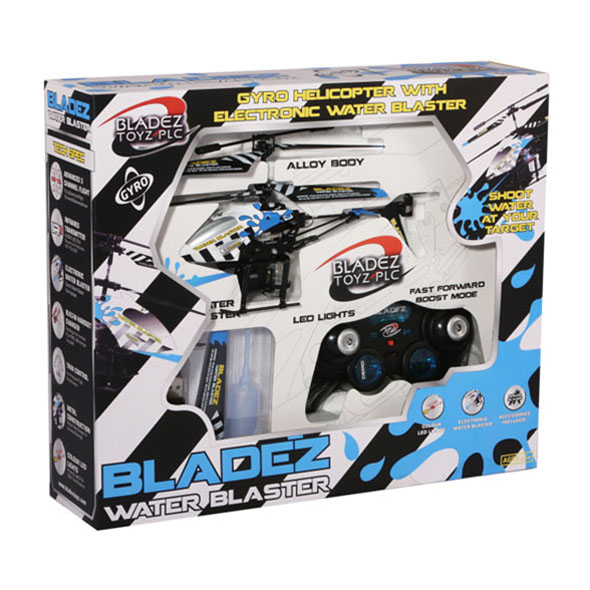 Bladez Water Blaster - RC Helicopter
Our Bladez Water Blaster might be the coolest RC helicopter on the block. Why you ask? Because it's a helicopter with water gun! You spray water as you fly.
Key Features:
3 Channel: Fly up, down, left, right, forward, backwards and hover

Use included pipette to fill with water

Shoot water from onboard reservoir

Bright lights with ON/OFF switch handset

Fly faster with a simple click of one button on the handset

Fully charge in just 45 minutes, with up to 12 minutes of flight

Tri-Band A/B/C allowing for up to 3 helicopters at the same time

Up to 8 meter flying range
Product Description
The Bladez Water Blaster is an RC helicopter with a difference - as the name suggests, it's got a sneaky water gun attached to it! You can use this for sneak attacks on your friends and family, or you could just use the helicopter as a novel means of watering the garden...
Leave a Review >
Customer Reviews
David, Oxford
25/11/2014 Arrived as promised and does exactly what it is meant to! Very effective at stopping the cat jumping onto the kitchen work surface!
jack , cmqe1
08/01/2013 None.