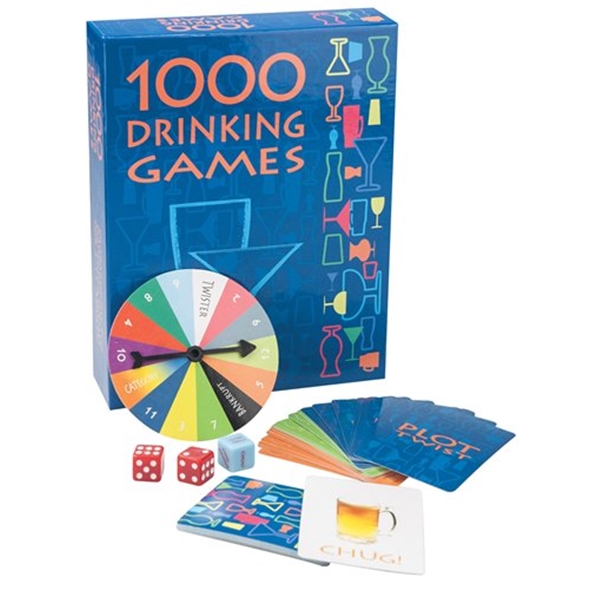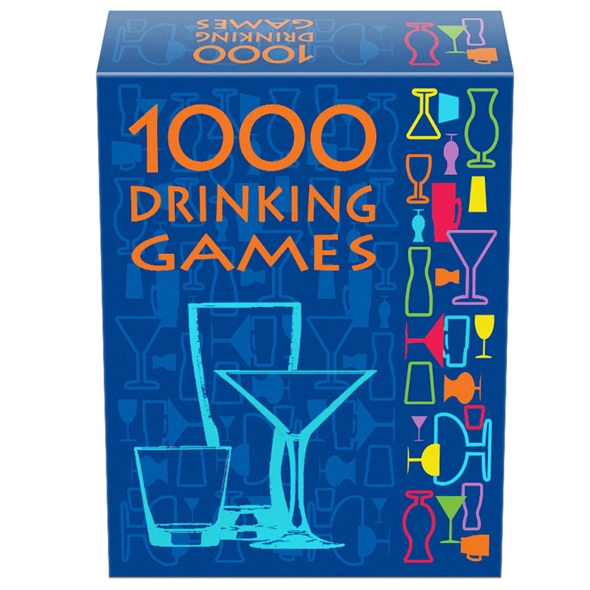 1,000 Drinking Games
It's a thousand drinking games in one!
No party is complete without a couple of drinking games, but it can sometimes be difficult to think of a decent game on the spot. Ring of Fire and Never Have I Ever have been done to death - what you need is a bit of drinkspiration!
And that's exactly what Gadget Inspector can provide. This
1000 Drinking Games
set is exactly what it says on the tin: a THOUSAND different drinking game ideas in one sensibly-sized package! The box contains all the cards, dice and spinners you'll need - all you have to do is pour the beer and start playing!
Key Features:
Includes easy-to-follow instructions

Perfect for house parties and pre-drinking sessions

A great gift for burgeoning alcoholics!
Product Description
If your every evening is a wild party, this bumper-sized drinking game set will see you right for a good long while. It really does contain the ingredients for a thousand different games, so no matter what sort of mood you're in, there's bound to be a game for you!
Contents:
11 x numerical ranking cards
10 x 'Game Concept' cards
10 x 'Plot Twist' cards
10 x 'Next Round' cards
2 x 'Chug!' cards
2 x regular dice
1 x 'Categories' card
1 x 'Tongue Twisters' card
1 x 'Drink Assignment' die
1 x spinner
Believe it or not, this relatively modest smattering of items is enough to fuel hundreds and hundreds of different games - you'll never get sick of this set!
Similar Products