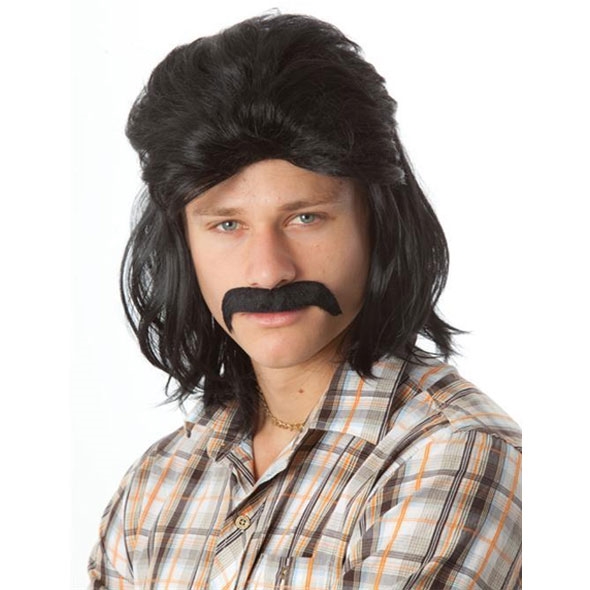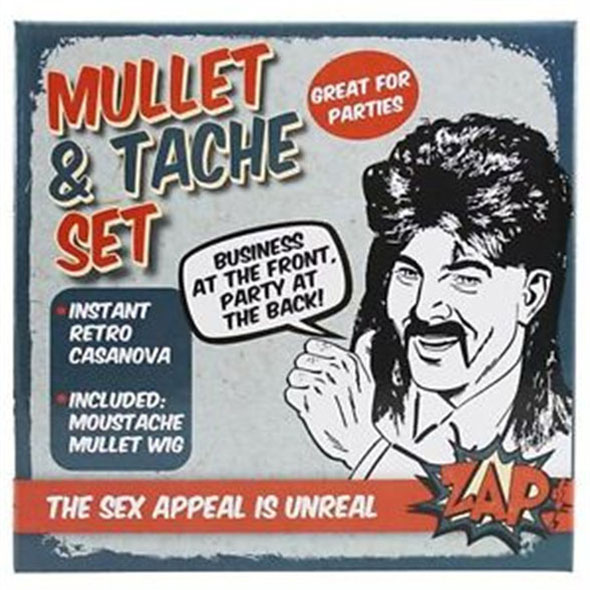 ZAP - Mullet and Tache Set
A Mullet Wig & Moustache Set is what every true man needs. If you've never admired the 'business in the front and party in the back' style of a mullet then you're wrong. Plus, moustaches are cool.
Key Features:
Mullet & Tache Set

Quick & easy fancy dress

Enviable style and ultimate cool points
Product Description
Business in the front and party in the back - now that's a slogan we can get behind. The 60s and 70s were decades of many things, but great hair was most certainly one of the best things about these times. Any decade which champions a mullet is alright with us, and we regularly try and pay hommage to this marvellous style look in any which way we can.
This ZAP Mullet & Tache set makes it easy to do so, and not only are you sporting the glorious mullet but a matching bushy moustache as well! If you want to rock this look in the comfort of your own home or during other private times then by all means feel free to do so, but the most beneficial use for this awesome set is it's a quick and easy fancy dress option.
Get your mullet on, whack your tasche out and get ready for the sex appeal status that comes with it. We love this quick and easy fancy dress option.
Similar Products