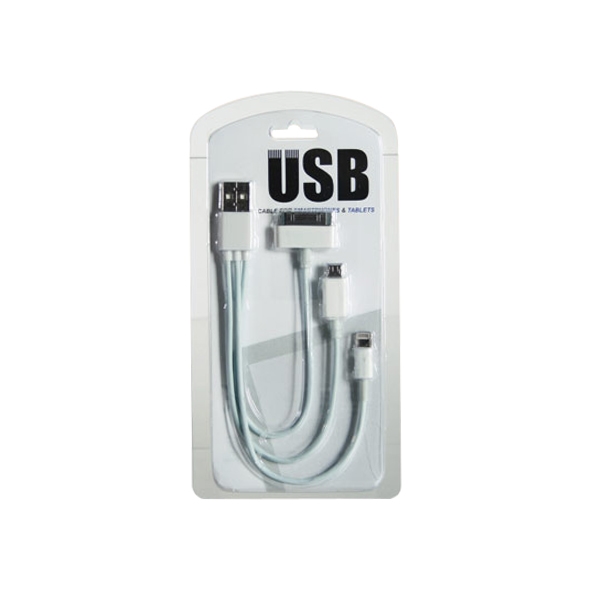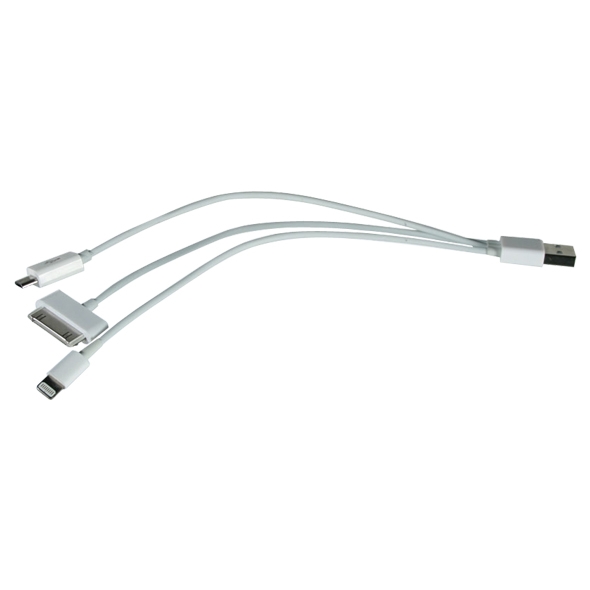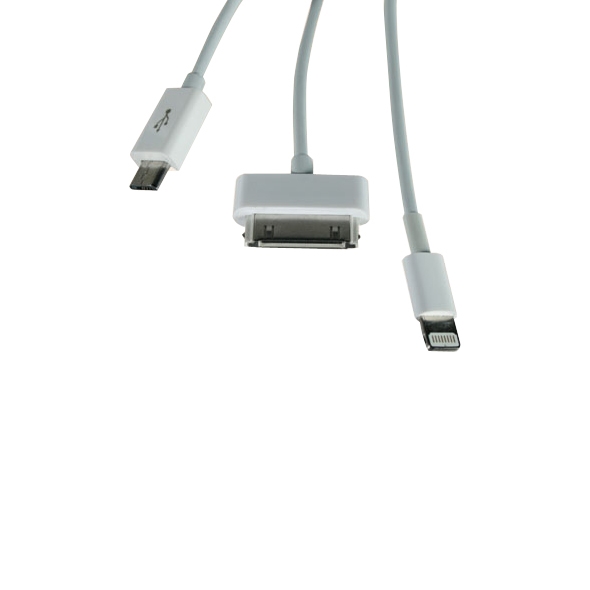 USB Charging Cable For iPad 1-4, iPhone 4, 4s, 5 & 5s and Samsung Galaxy
Don't you just hate it when your phone or ipad goes dead but you can't find your charger? well, you never have to go through that horrible ordeal of searching through the whole house ever again, with this multi charging cable! Just plug it into your laptop and pc, and breathe a sigh of relief when you see your phone or ipad go back to the holy land of full battery.
Key Features:
Three chargers on one Cable

Only chargers one device at a time

USB port for laptop or PC access

Compatible with iPhone 4, 4s, 5 & 5s, iPad 1-4 and Samsung Galaxy
Product Description
If like us, you are always forgetting where you left your chargers, then worry not! We have the perfect solutionfor you.
If you own an iPad 1-4, iPhone 4-5s or a Samsung Galaxy, this multi usb charger will help you with all your charging or syncing needs. whether you need to charge your phone or ipad you never have to go hunting to find your chargers ever again because here all on one handy usb cable!