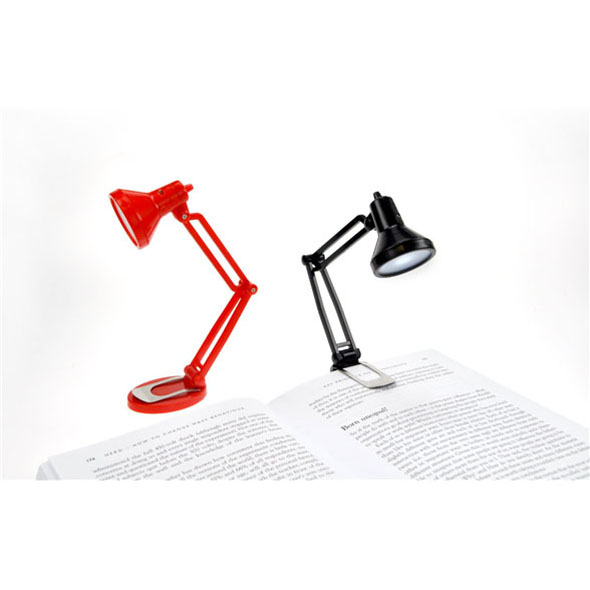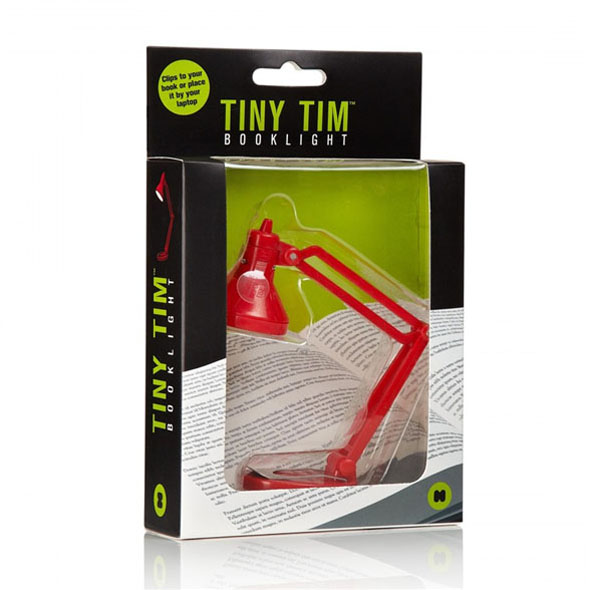 Tiny Tim: Clip-On Book Light
Why stop reading when it gets dark?
Tiny Tim is the
clip-on book light
that's perfect for shining a little bit of extra light where you need it the most.
Whether you're reading or writing, this 13cm high lamp and its brilliantly bright LED bulb will ensure that you're never left in the dark!
Key Features:
Clips to your book for hands-free light

Looks like a retro desk lamp

Adjustable angle

Batteries included

Available in red or black
Product Description
The Tiny Tim Book Light is perfect for reading, writing and working in an otherwise dark room. The classic angled design makes the lamp easy to adjust, so wherever you need light, you can have it!
Nothing to read? Here are some recommendations from Fault in Our Stars author John Green: