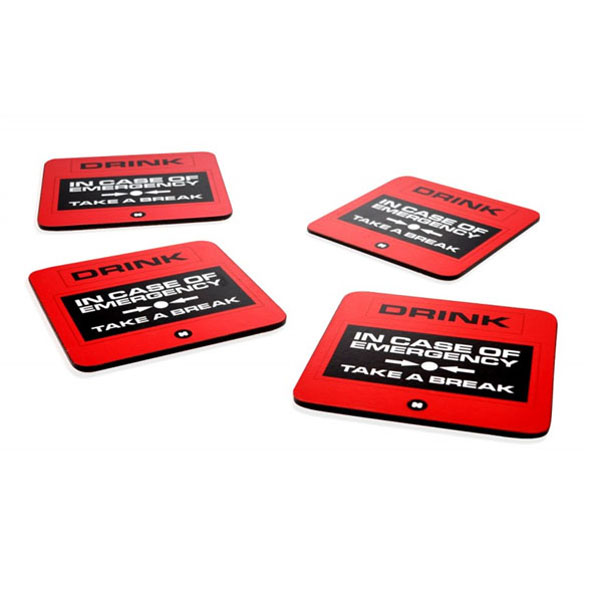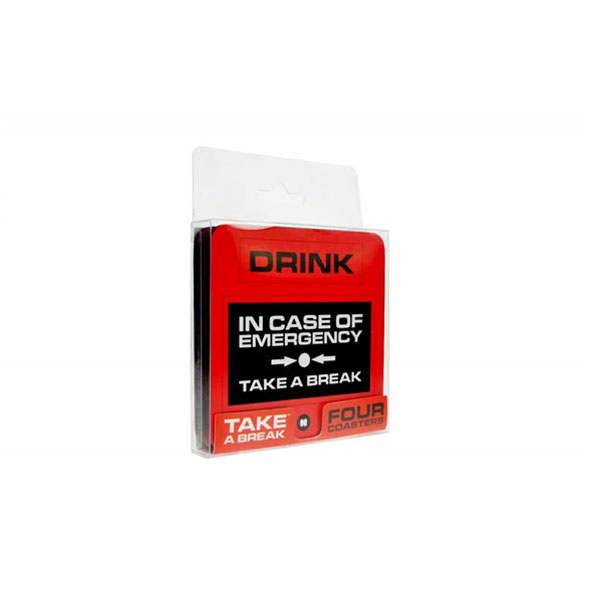 Take A Break - Four Coasters
Novelty coasters make great gifts, these Take a Break coasters are no exception! When it calls for an emergency cuppa, make sure you've got your coasters handy.
Key Features:
Novelty coasters

Great gift idea

Humorous slogan

No spillages!
Product Description
In case of emergency...take a break! These eye-catching coasters are the perfect way to prevent a surface staining emergency when you're enjoying your favourite beverage. And there's four of them, so your whole family can keep calm and carry on enjoying their tea time treats.