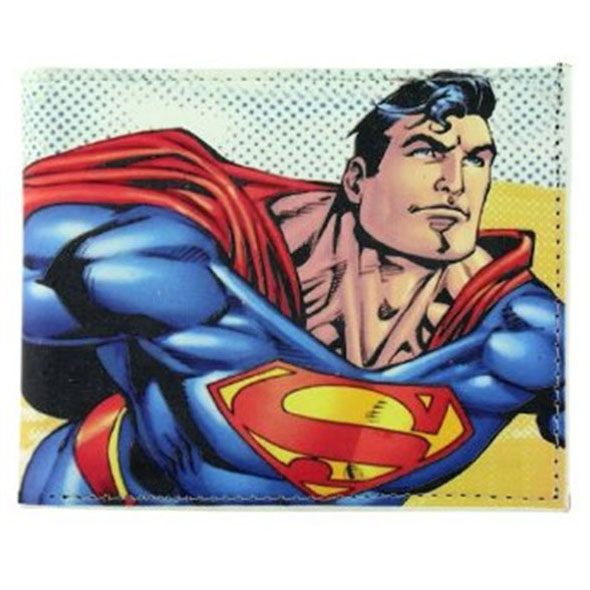 Superman Comic Book Wallet
Is it a bird? Is it a plane?
No! It's a smashing Superman accessory that any comic book fan is sure to love. This snazzy
superhero wallet
doesn't
actually
have any superpowers, but it still looks pretty cool, don't you think?
If you're worried about thieves and pickpockets who are after your hard-earned cash, this wonderful comic book wallet should help put your mind at ease. No evildoer would dare go after your wallet when the Man of Steel is keeping a watchful eye on its contents!
Key Features:
Retro comic book style

Fits right in your pocket

Extra-muscular for your enjoyment
Product Description
Need a gift for the superhero lover in your life? How about this sweet superhero wallet?
With a colourful portrait of Superman printed on the outside, this wallet is the perfect gift for any avid comic book readers you might know.
Further Details:
Printed on the outside

Six pockets for cards

Two receipt compartments

Generously-proporioned note section

Dimensions: 3.5 x 4.3 inches

Colour inside: black

Stitching around the edge