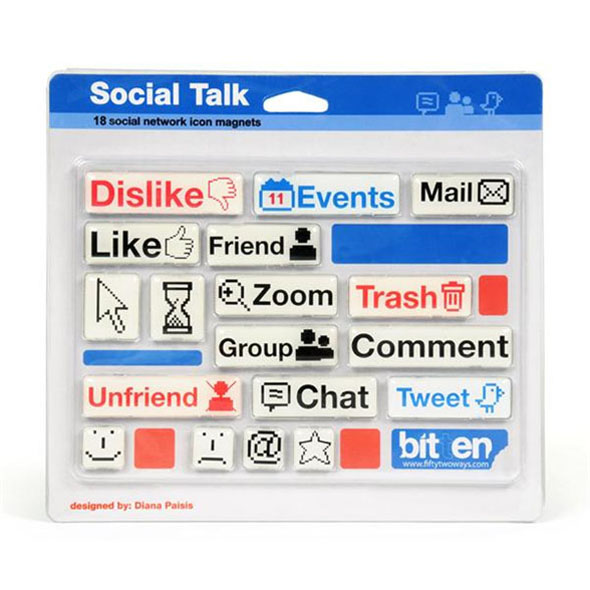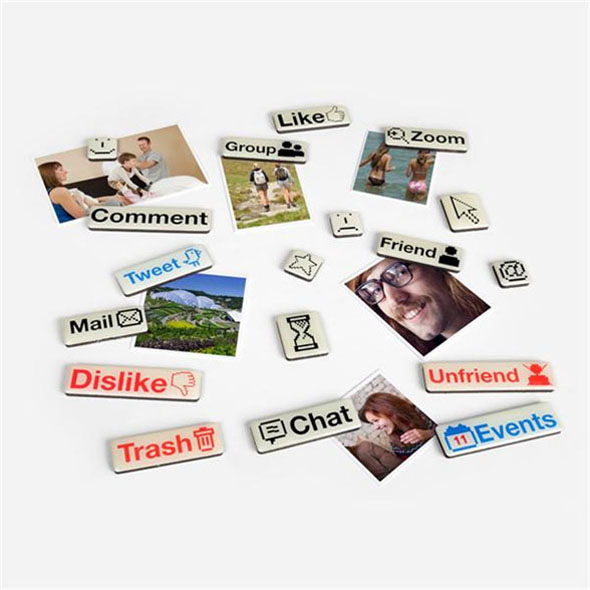 Social Media Fridge Magnets
Friend your fridge!
Back in the day, every refrigerator in the country was covered in colourful magnetic letters. People would use them to spell out cheerful messages and/or rude words for the enjoyment of their housemates, and if you were particularly ambitious, they could even be used to hold photographs in place.
But times have changed, and those alphabet magnets are
so
last century. If you want to modernise your trusty fridge-freezer, these
Social Talk Magnets
are what you need - if you're addicted to Facebook or Twitter, your kitchen is incomplete without them!
Key Features:
All your favourite social media buttons...in fridge magnet form!

'Like' and 'Dislike' your other fridge magnets

Put photos on your fridge and customise them social media-style
Product Description
These social media fridge magnets are great for holding photos and other mementos in place on your fridge door. Of course, they're colourful enough to act as fridge decorations in their own right, so whatever you're using them for, we're sure they'll get a big fat 'Like'!
Each pack contains 18 fridge magnets, including:
Like
Dislike
Friend
Unfriend
Tweet
Mail
Events
Trash
Comment
Chat
If you want your fridge door to be bang up-to-date, there's no better solution than our Social Talk Magnets!