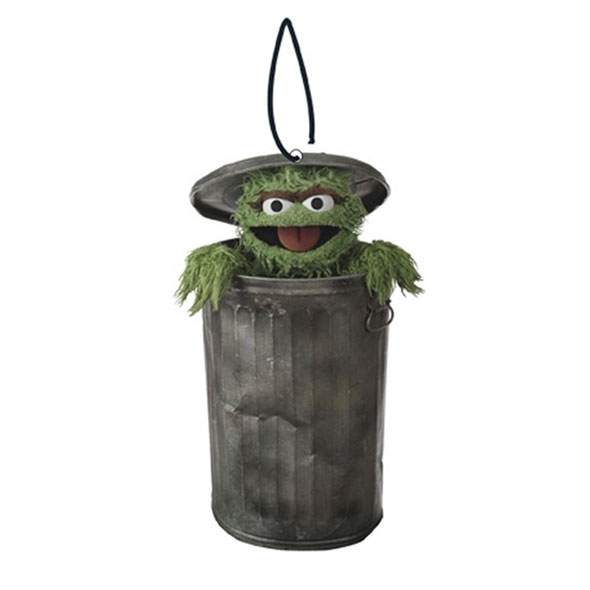 Sesame Street Oscar The Grouch Air Freshener
Though Oscar the Grouch is a grumpy little soul, but our Sesame Street Oscar The Grouch Air Freshener only smells the sweetest! Perfect to pop in the car or on a door handle to bring an air of freshness to the atmosphere. If you pop it in the car is grumpy little face is guaranteed to make you smile! The Oscar air freshener makes a great gift idea for those who occasionally get up on the wrong side of the bed, or for those who just have a soft spot for Sesame Street!
Key Features:
Oscar the Grouch Air Freshener

Officially licensed product

Hanging air freshener for lasting freshness

Safe, simple and easy to use

Can be hung up anywhere you like!
Product Description
Though Oscar the Grouch traditionally lives in a bin, our novelty Sesame Street air freshener with his face on it smells nothing but sweet!
This fantastic Sesame Street accessory will transform your car, home or wherever else you wish to pop the grumpy little chap with his sweet smell - masking even the strongest of odours.
Though Oscar himself is a fuzzy and cuddly little green guy, this air freshener is just a cardboard replica. Not quite as cuddly, but equally as cute!
Oscar the Grouch was one of our childhood heroes and if he was one of yours too then this novelty air freshener will perk your mood up every time you get in the car!
Oscar the Grouch is an adorable Sesame Street favourite, and this novelty air freshener makes the perfect stocking filler or small gift for a family member or friend.