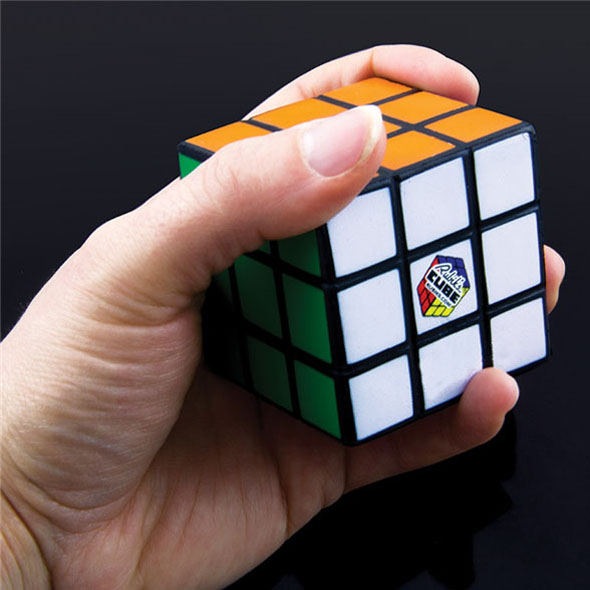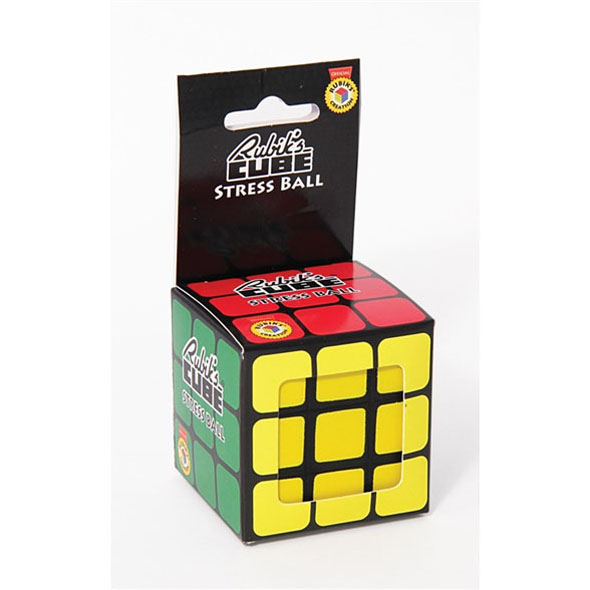 Rubik's Cube Stress Ball
Our Rubik's Cube Stress Ball looks like a traditional Rubik's Cube - until you give it a squeeze! Like all Official Rubik's Products it is very high-quality.
Key Features:
Official Rubik's Product

1.75" Soft Foam Cube

Ideal for relieving stress
Product Description
If you've ever tried to solve a Rubik's Cube you'll be all too familiar with feeling stressed. You can walk away and come back to it a thousand times, and some may never actually get all the little coloured squares to line up as they're supposed to.
This Rubik's Cube Stress Ball is the ultimate way to get over the teeth-clenchingly frustrating process of trying to actually solve a Rubik's Cube. Simply pick up this squishy counterfeit and give it a good ol' squeeze. You'll feel better in no time - trust us.
Leave a Review >
Customer Reviews
Chris, Reading
16/12/2014 The Rubik's stress cube is about half the size of the real thing, But it's a great little stocking filler or secret Santa gift all the same - mainly for it's novelty value! Well priced, good quality, and a neat bit of fun