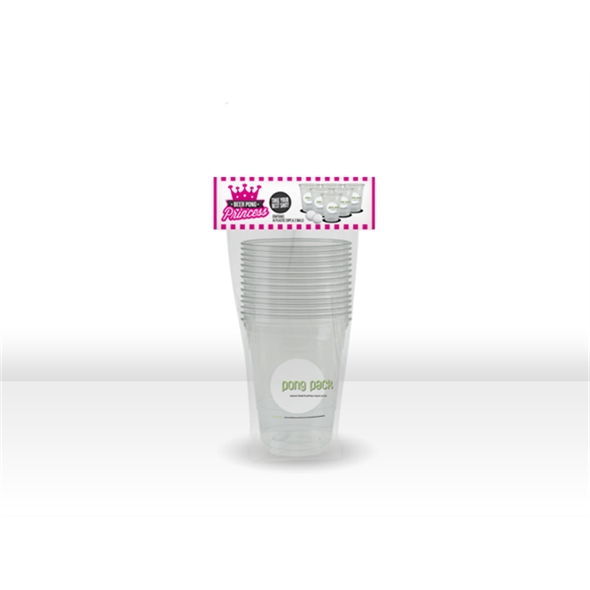 Princess Beer Pong Set
This Princess Beer Pong Set is the one of the most gorgeous, glamorous and girlie pong sets out there! Whoever said beer pong was just for boys?
Key Features:
Girly version of the classic American drinking game

Includes: 14 x beer pong cups, 2 x ping-pong balls

Pretty in pink packaging

Just perfect for parties
Product Description
Want to show everyone that you're the King (or Queen) of Drinking?
In that case, you need this ravishing royal purple beer bong. It's just as awesome as any other beer bong from Gadget Inspector - it's food-safe, and it should get you nicely sozzled- but the deep purple colour makes it a far more fetching sight than any of its boozy brethren.
The Princess Beer Pong Set includes:
12 beer pong cups
2 additional cups for washing
2 ping-pong balls
Similar Products