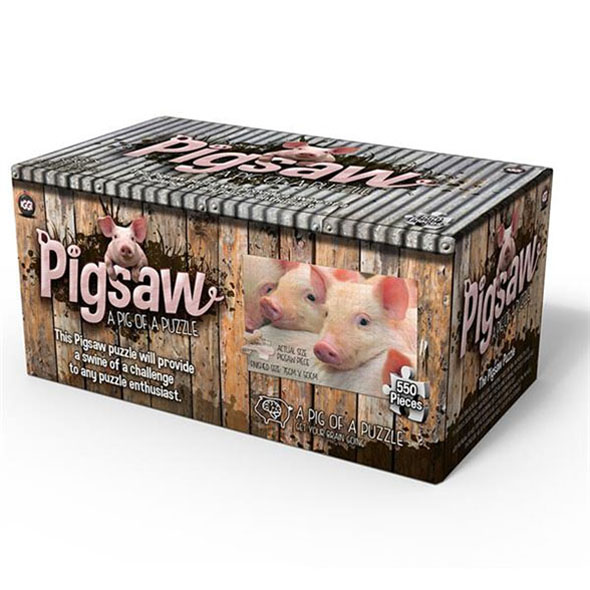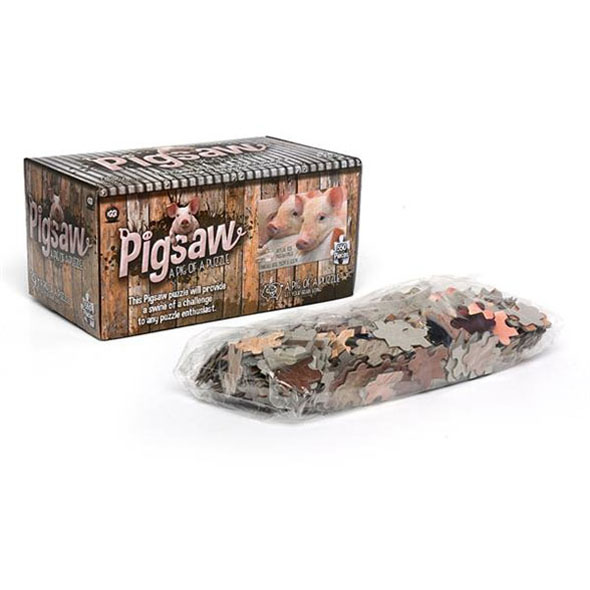 Pigsaw - 550pc Jigsaw Puzzle
The Pigsaw Jigsaw Puzzle is a chance for the whole family to get involved and attempt this challenge. It is a 550 piece jigsaw making it a difficult one to be solved! So if you are up for revealing the cute pig picture that the puzzle reveals, this puzzle is a must have for you.
Key Features:
Pig jigsaw

550 unique pieces

Suitable for all ages
Product Description
Pigsaw is the pig of a puzzle that will really get your brain going!
A refreshingly old-school pursuit, piece together the picture to find the cutest of pink-nosed piglets.
Develop co-ordination and logic, while working towards your goal of completing the Pigsaw jigsaw. There's snout more satisfying!
Be warned though! Pigsaw can prove a real swine of a challenge - with 550 porky pieces to test even the most pig-headed puzzle fan!
Suitable for all ages, this traditional task with a twist in the tail (many pieces are almost identical!) measures a rectangular 75cm x 50cm on completion. Full size colour poster included.