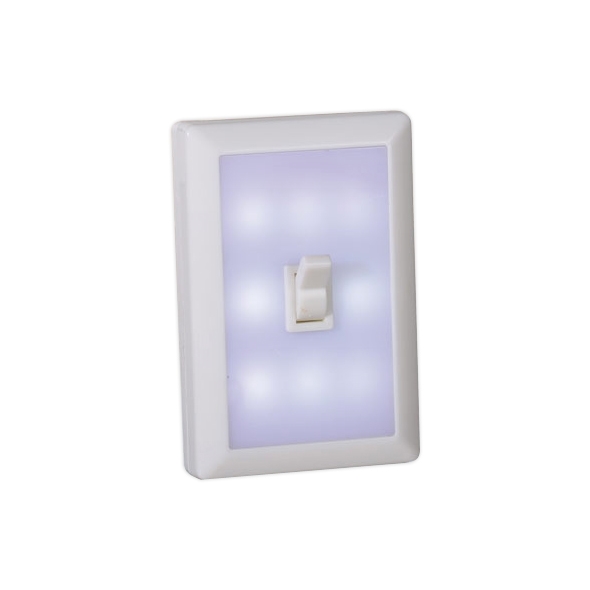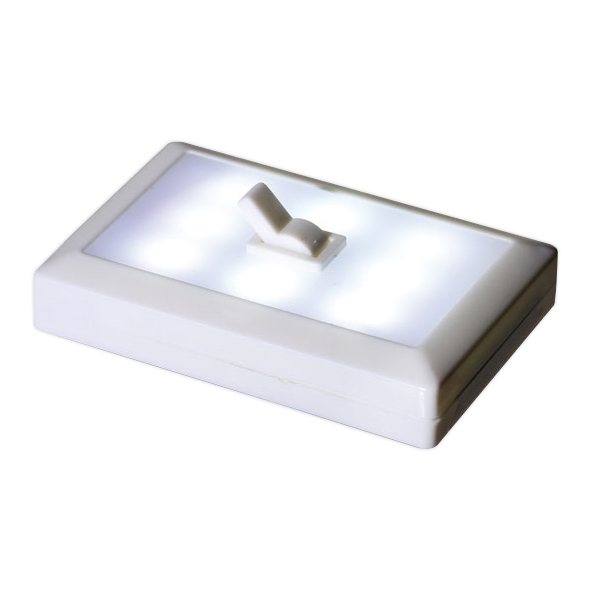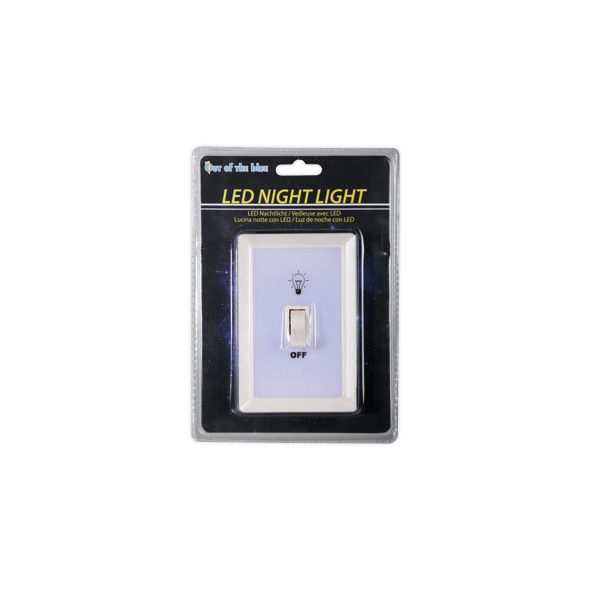 Night Light Switch With 6 LED
Use this
Night Light Switch With 6 LEDs
to brighten your room at night! Use is as a subtle lighting solution to wind down before bed, or place it on your bedside table to guide your way if you're prone to late night loo trips! Thanks to the handy switch design of this light, you won't have to struggle with finding the ON/OFF button when you're half asleep either!
Key Features:
6 LED lights

Soft, non-glare effect

Practical, easy-to-use design

Portable and non-mains powered

Requires 3 micro batteries
Product Description
This Night Light Switch is ideal for those of you who have enough trouble remembering you're own name when you're tired, let alone finding a light swtich! Place it on your bedside table for easy illumination during the night, or place it further away to add a subtle glow to any room.
Uses include:
Easy to reach lighing solution in bedrooms
Relaxing night light
Emergency lighting in power cuts
Similar Products