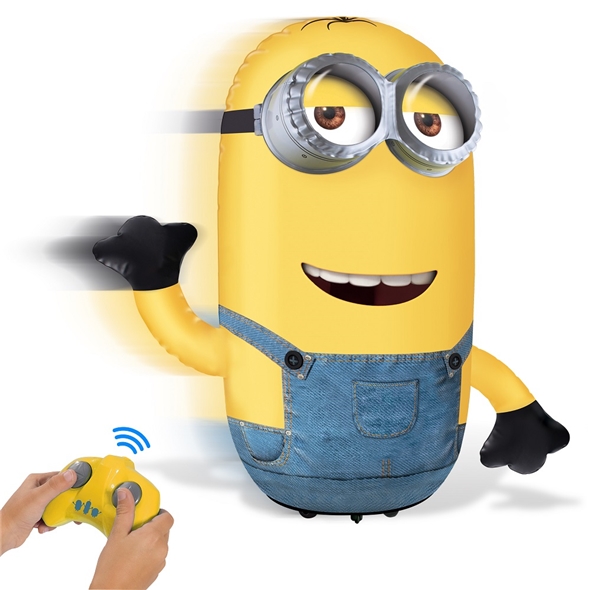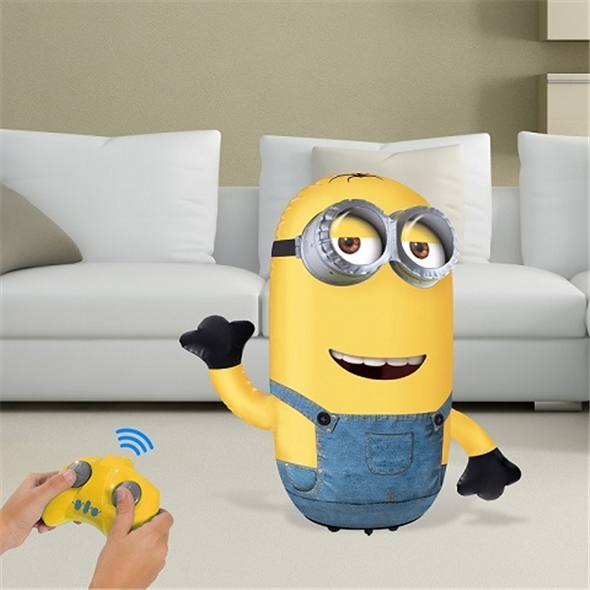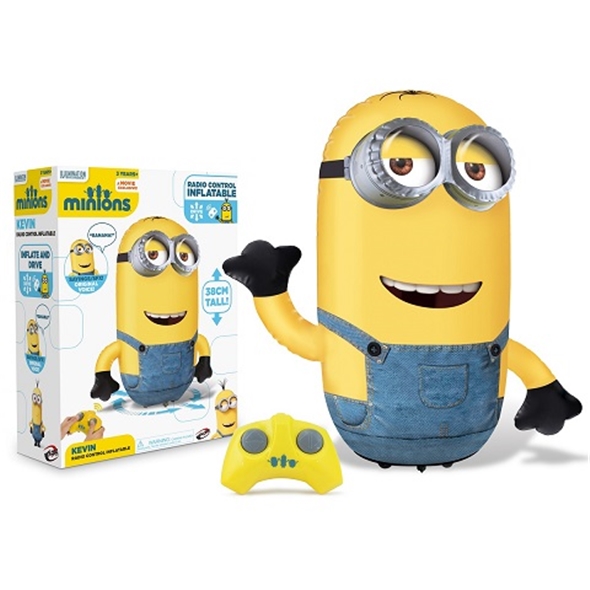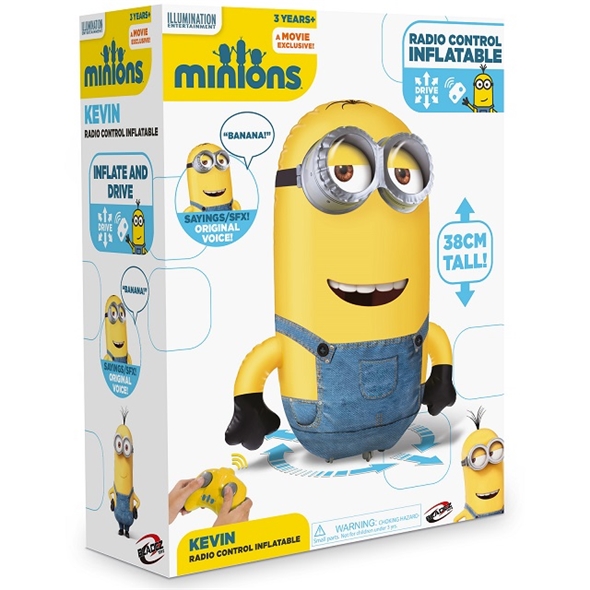 Mini Talking Minion: Inflatable Kevin RC Toy
Were your first thoughts after watching 'Despicable Me' or 'The Minions Movie', about how to get your very own cute, little yellow servant? Well, you'll be happy to know that you can now have your very own Minion companion, in the form of this cute
Inflatable Mini RC Talking Kevin
toy! We can guarantee that this guy will be greatest toy you'll ever own, with the ability to move forwards, backwards, left and right, like a real walking, talking Minion! But, what makes this Inflatable Minion toy stand out from the rest, is that it can talk! Yes, that's right, this cute, clever toy talks in his original Minion voice!
Key Features:
Really talks, original Minion voice

Stands at 38cm tall

Can move in any direction

Comes with PVC repair patch

Can only be used indoors

Can do 360 degrees spins

2.4GHz radio control and has a driving range of 30 meters

Not for children under 3 years

Needs 4 x AA batteries and 1 x 9V battery (Batteries NOT included)
Product Description
People can't get enough of Minions, they're currently taking the world by storm! Now you can now have your very own mischievous Minion with this Mini Talking Minion: Inflatable Kevin RC Toy, to have by your side as the ultimate squishy companion. The Mini Inflatable Talking Minion Toy is remarkably easy to inflate and stear which makes him the perfect gift for both children adults too!
Similar Products
Leave a Review >
Customer Reviews
Pete Poole, Bridport
17/12/2015 None.
Maggie Jordan, cambridge
17/12/2015 Funniest thing I have ever owned! my dog chases it around the room and my niece plays with it for hours.. which is a life saver!!! The price was ok and delivery was next day, so happy with all that. I would recommend your shop to others and will use again. Thanks xx.
Kay Jones, Wales
17/12/2015 very quick delivery and good price - kids will absolutely love this minion so i can't wait to give it to them.
Natasha, Balby
15/12/2015 None.