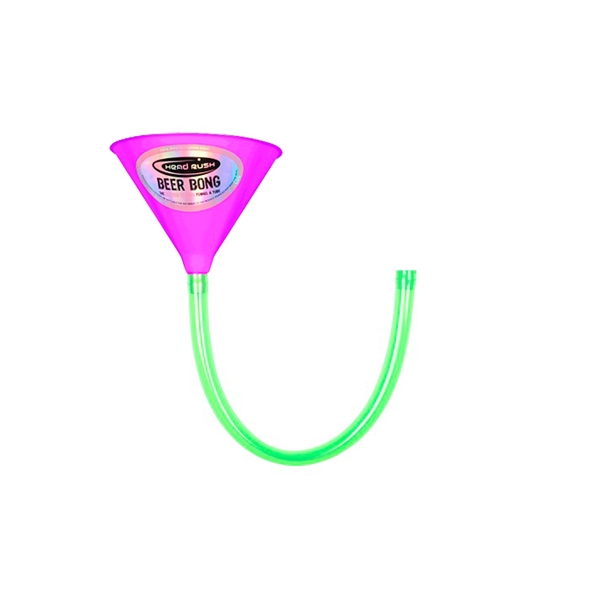 Like LMFAO Beer Bong (Sorry For Party Rocking)
"Let's go drink for drink / A hundred bucks you won't outlast us"
The music video for LMFAO's 'Sorry For Party Rocking' is a veritable smorgasbord of good times and partying, and if you watch carefully, you might spot a hot pink beer bong that's rather similar to this one.
Synthpop duo LMFAO are fast establishing themselves as the kings of partying, and this beer bong is perfect way to start a party of your own.
Key Features:
Looks just like the beer bong in LMFAO's music video

Hot pink funnel with a green tube

Holds 2.5 pints
Product Description
This pink beer bong is suspiciously similar to the one seen and used in the music video for 'Sorry for Party Rocking' by LMFAO. Go ahead, watch the video and take a look - the bong shows up just before the 5 minute mark.
Leave a Review >
Customer Reviews
Ryan, Port Mulgrave
12/09/2012 None.
Lisa Grayson Jones, Aberdeen
24/05/2012 wicked for parties but we got drunk and i lost mine in town! if anyone find one of these in Aberdeen it's mine!! seriously good fun but get you drunk quickly ;)