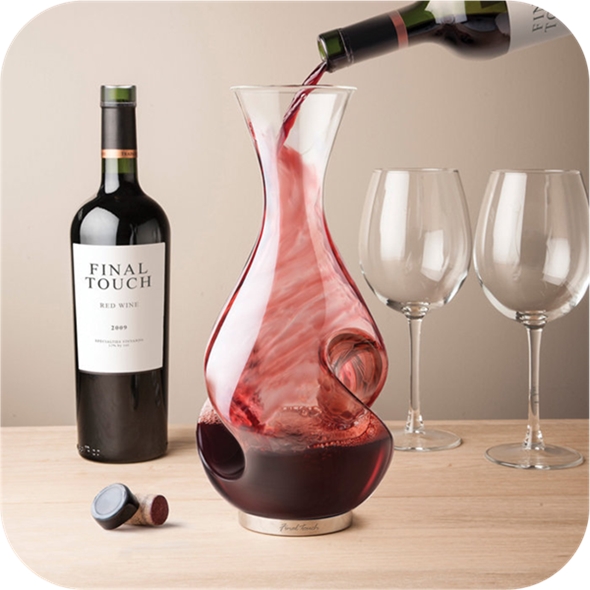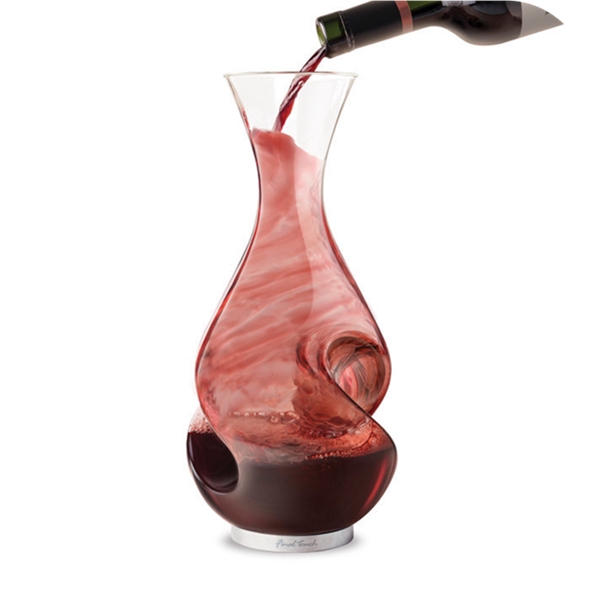 L'Grand Conundrum: Wine Aerator Decanter
The perfect home for your plonk!
If you fancy yourself as something of a wine buff, this
wine aerator decanter
is a must-buy. The curved of
L'Grand Conundrum
are designed to naturally enhance the flavour and aroma of your vino by promoting aeration and oxygenation. Fancy, eh?
Of course, even if that's all Greek to you, this wine decanter still makes a lovely addition to any dinner party - the curved glass design and stainless steel base look utterly stunning!
Key Features:
Aerates wine as it's being poured

Brushed stainless steel base

Holds 750ml (1 standard wine bottle)
Product Description
Want to pour your wine in the poshest way possible? Then you need our L'Grand Condundrum Wine Aerator Decanter. If you know your vino, you'll notice that wine poured from this decanter smells and tastes better! And even if you don't, it's still a very nice way to serve your guests their drinks.
Doesn't the wine look amazing as it fills up the decanter?
Leave a Review >
Customer Reviews
Mike S., Swansea
03/09/2015 looks very nice on the dinner table and i really like the grip! well worth the money in my opinion.