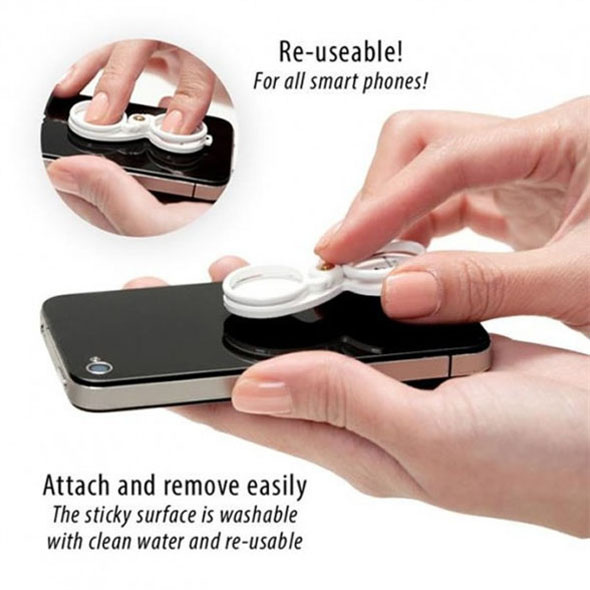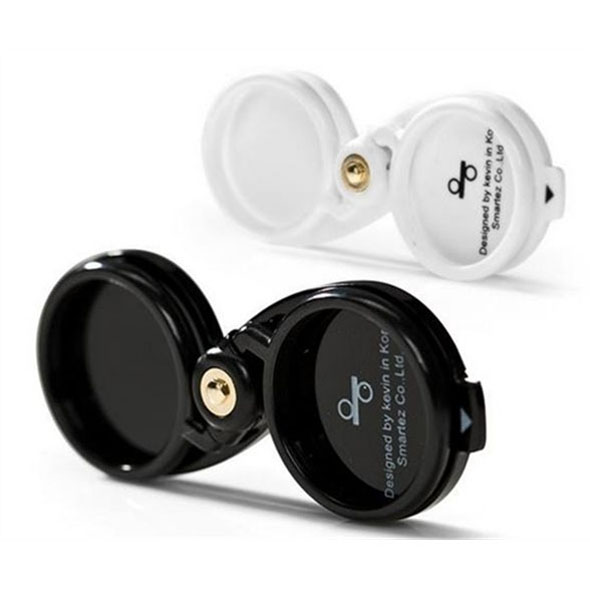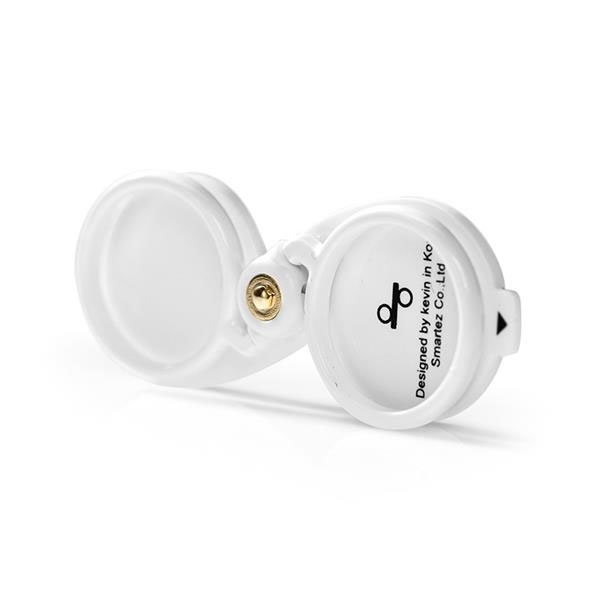 KEEEP Multi Gadget Holder and Stand - White Or Black
KEEEP Multi is one of the swishest smartphone gadgets we've ever seen. This handy little thing fits to the back of your iphone, you pop your fingers through the holes and all of your worries with regards to dropping your phone simply melt away, as with KEEEP Multi it quite simply cannot happen. This genius device also doubles up as a stand so you can kick back and relax without the very real threat of wrist ache from holding your precious iPhone whilst trying to watch YouTube videos or TV on your mobile!
Key Features:
Handy gadget holder and stand

Stops you dropping your prized possessions

Doubles up as handy stand
Product Description
KEEEP Multi is a patented finger holder device that allows you to text freely without the fear of dropping your phone! It also doubles as a stand for watching videos at home or in the office. This handy smartphone holder is the ultimate accessory for those who have a habit of dropping their phone. With KEEEP you can hold your phone comfortable without any fear of dropping your most precious gadget!
It also doubles up as a handy stand so you can watch movies or YouTube videos on your phone in comfort. You can even read books this way too!
Some more KEEEP features:
KEEEP Multi is Designed to fit any smartphone
The smartphone holder is completely re-usable
KEEEP's two rings rotate 360 degrees and serve as a multi-angle phone stand
The adjustable rings offer almost infinite adjustment to ensure the perfect viewing angle of your smartphone
Attach and remove, the sticky surface of the KEEEP is washable and re-usable.
KEEEP fits all finger sizes, .
Product size: 6x2.5x0.6cm
Colours available: White and Black.