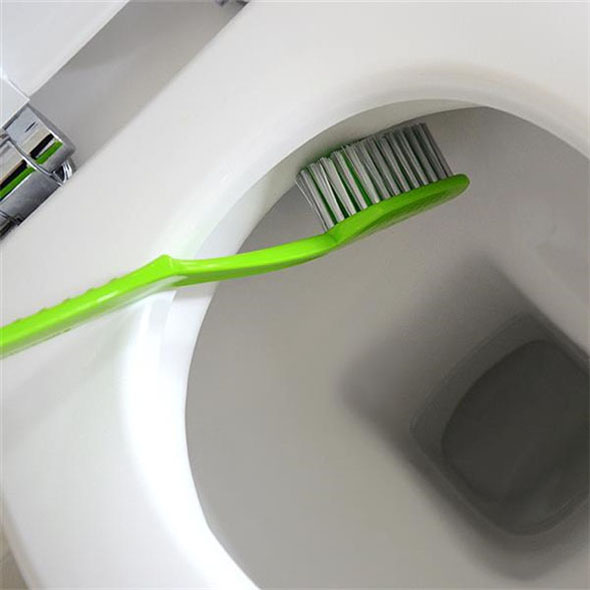 Jumbo Toothbrush Toilet Brush
If you have been looking for a toilet brush recently, then this is the ultimate choice for you to make! The Jumbo Toothbrush Toilet Brush is a funny alternative to the standard toilet brushes you would expect to see in bathrooms. Keep your toilet sparkling clean with this funny bathroom accessory.
Key Features:
Giant toothbrush shaped novelty toilet brush

Comes with base to keep it in

Available in black or green
Product Description
This oversized novelty toilet brush will stop you getting bogged down with life!
Our hilarious novelty toilet brush is lovingly shaped like a giant toothbrush - it's exactly to scale so the bristles are even exactly like those on a standard toothbrush, but on a much larger scale of course.
When you give your toilet a good scrub it'll make you giggle thinking you're using a huge toothbrush, and turns one of the worst household chores into a comedic affair.
The giant tootbrush toilet brush is a hilarious gift idea to those moving house and will provide a great giggle when you give your gift!

Dimensions:
Toothbrush - 40.5x5x4cm (16"x2"x1.5")
Base - 12x12x9cm (4.7"x4.7"x3.5")
Available in both Black and Green.