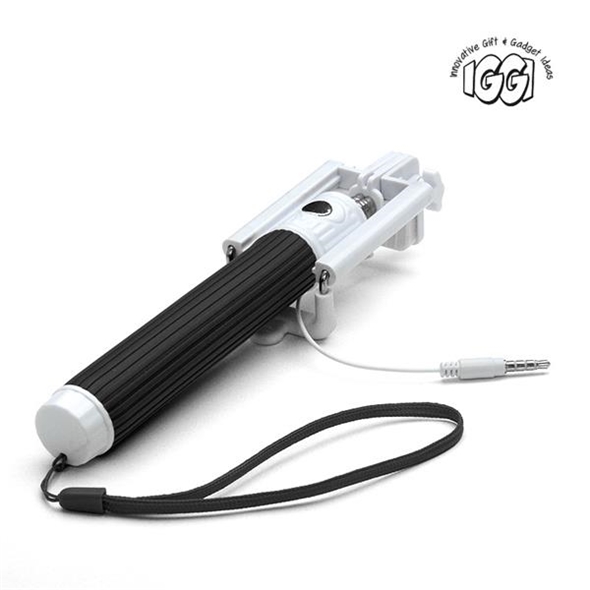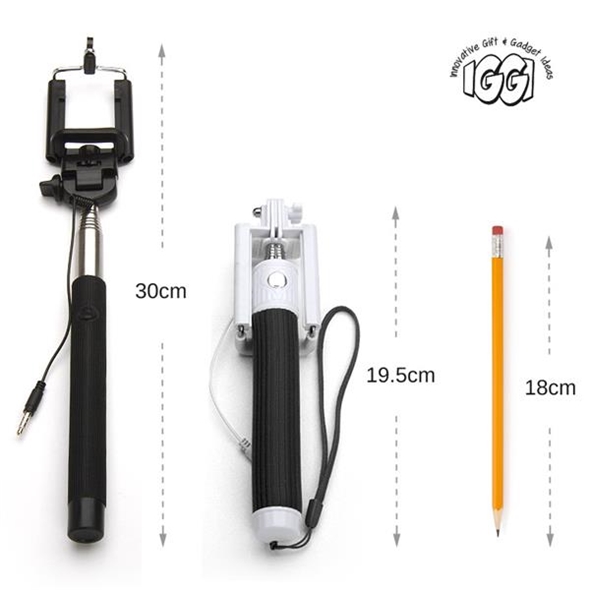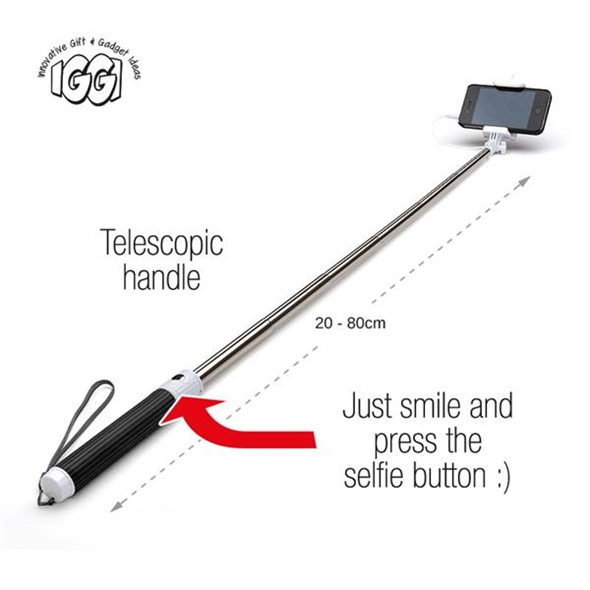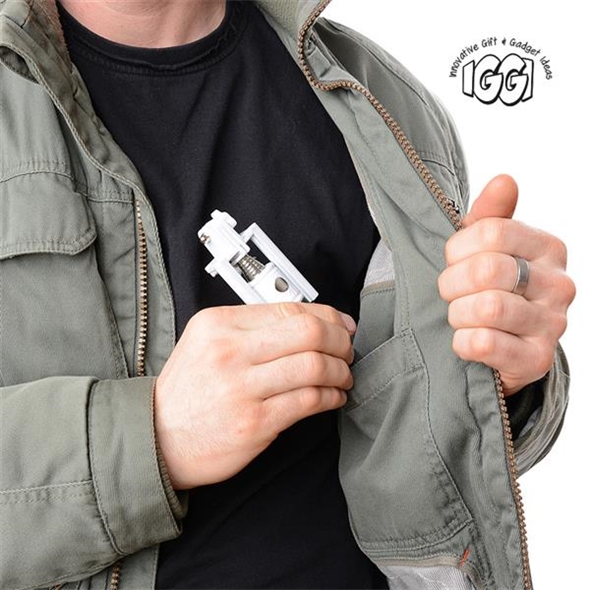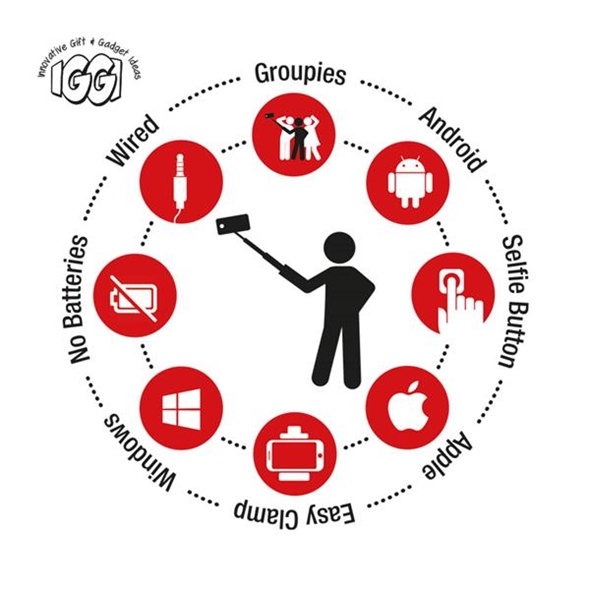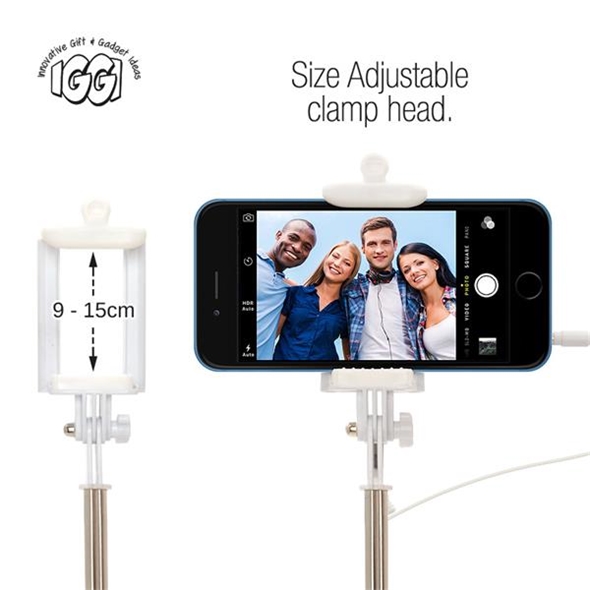 IGGI Pocket Selfie Stick with Cable
Selfies are taking the world by storm! Everyone is doing them! But sadly the problem effecting many selfie takers is that sometimes human arms aren't long enough to get everyone in the photo. Thats where the
IGGI Pocket Selfie Stick with Cable
comes in; This selfie stick allows you to take better selfies than ever before!
Key Features:
Wired selfie button

Telescopic pole for wider photos

Clamp can adjust to up to 270 degrees

Selfie stick collapses down to 19.5cm so it fits into your pocket easily

Reaches 80cm at full length

No batteries needed

Works on Apple,Windows and Android phones
Product Description
The IGGI Pocket Selfie Stick with Cable is really easy to operate. Just place your smartphone securely into phone clamp. Plug the 3.5mm selfie remote wire into the headphone/handfree socket of your phone. (If you have an Android phone you will need to change the settings, so that the volume switch enable you to take the photo). To extend the stick to your desired length, hold the base of the clamp, with one hand, the grip handle with the other and pull. Then simply smile and press the selfie button.