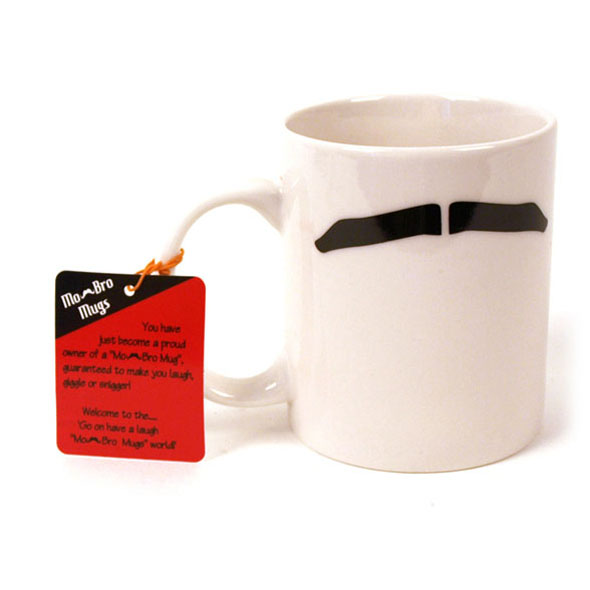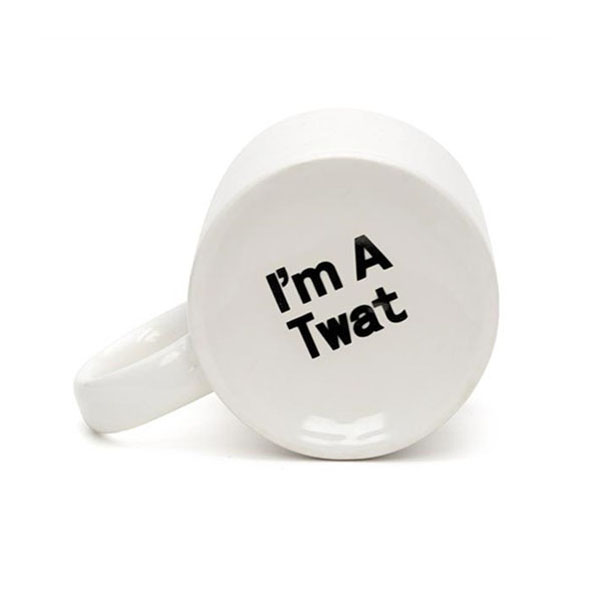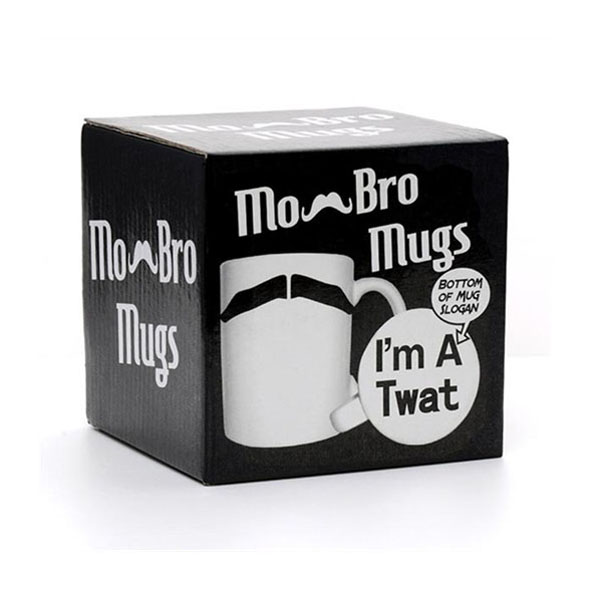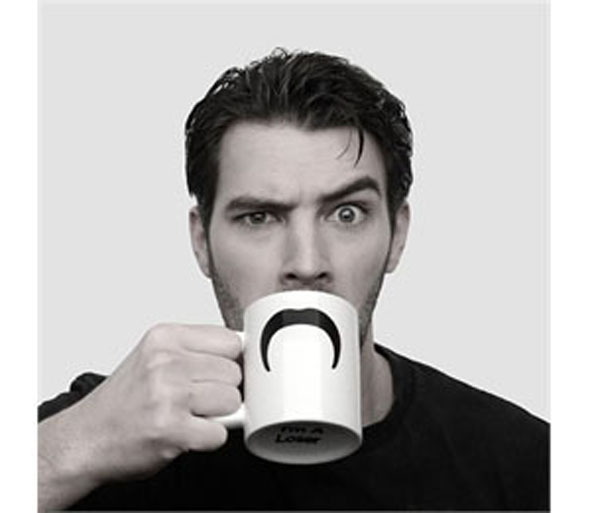 I'm a Twat Mug
Even if it is a little vulgar, it's hard not to laugh at the I'm A Twat mug. The bold black moustache might tempt to take a sip - perhaps that manly design will make you look a little more macho - but don't be fooled, because this is a joke mug! As soon as you tip the cup towards your mouth, you'll find that everyone around you bursts out laughing. Why? Because of the three words on the bottom of the mug!
Key Features:
Hilarious novelty mug

Looks like a normal mug at first until you see the rude message printed on the bottom!

325ml capacity
Product Description
This I'm A Twat mug is the gift that keeps on giving. Trust us - it never gets less funny seeing someone holding that glorious slogan up when taking a glug of their tea. Brilliant.
With an impressive moustache printed on both sides and the phrase 'I'm A Twat' printed on the bottom, this ingenious joke mug will have all of your friends in stitches. Trick someone into taking a drink and try to hold back the giggles when they reveal that rather rude message!
Perfect for practical jokes, the I'm A Twat mug also makes a fine everyday drinking receptacle. The joke mug has a 325ml capacity, and it's completely microwave- and dishwasher-safe.
Leave a Review >
Customer Reviews
Sam, Eastleigh
06/12/2015 None.