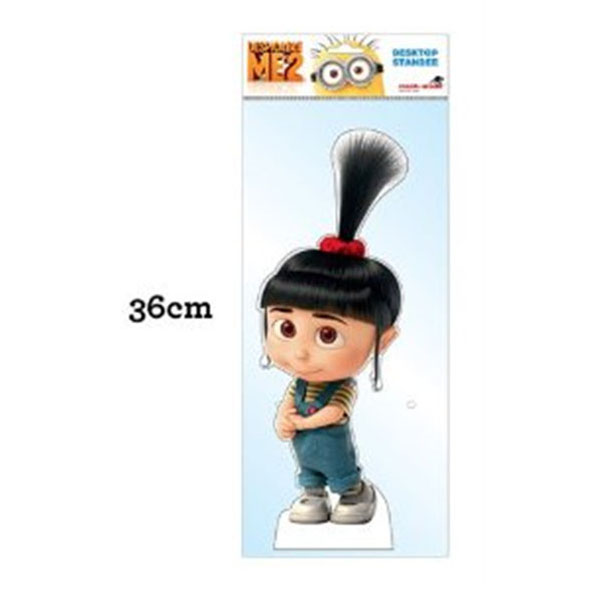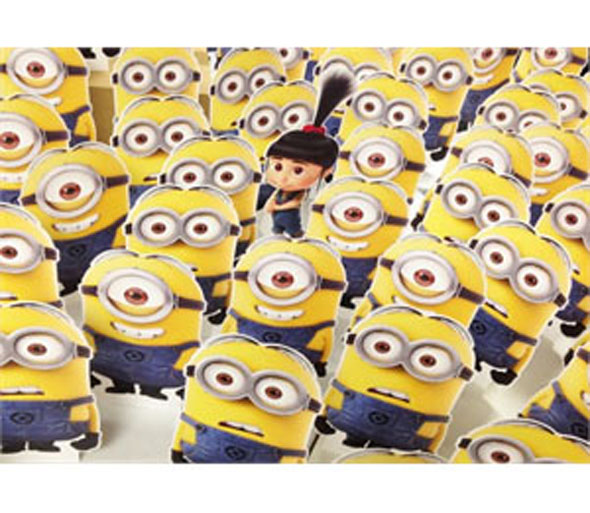 Despicable Me 2 Agnes Desktop Standee
If you've seen Despicable Me 2 (or indeed the original Despicable Me), there's a good chance you've already gone gooey over Agnes, the youngest of the three orphans that supervillain Gru ends up adopting. Don't feel bad - she made us all go 'aww', and there's no shame in that. Anyhow, if you adore Agnes as much as we do, you'll love this official Despicable Me 2 Agnes desktop standee - it's sure to brighten up your working day!
Key Features:
Agnes desktop standee

Despicable Me product

Official cuteness overload
Product Description
Decorate your desk with this cardboard representation of unicorn-obsessed Agnes from the Despicable Me movies! The Agnes desktop standee is made out of top-quality card (very durable!) and she's around 30cm tall when stood up. The stand-up strut is included - fold it out and Agnes will be able to stand up on her own!
Despicable Me 2 is a trademark and copyright of Universal Studios. Licensed by Universal Studios Licensing LLC. All rights reserved.
WARNING: THIS PRODUCT IS INCREDIBLY CUTE.
Other standees available:
Leave a Review >
Customer Reviews