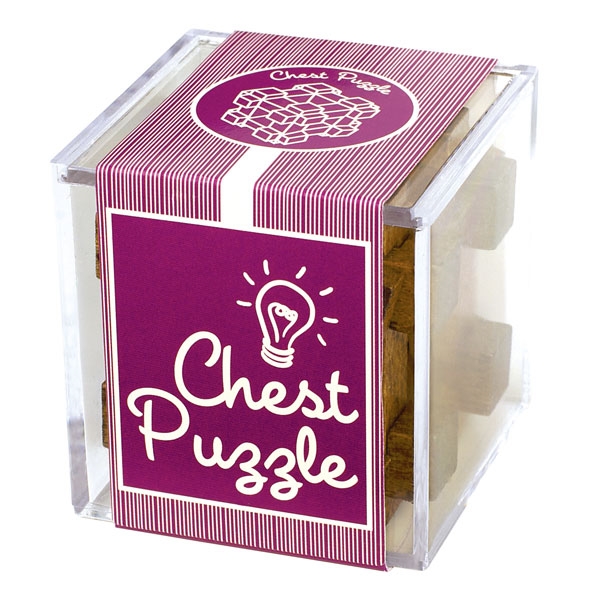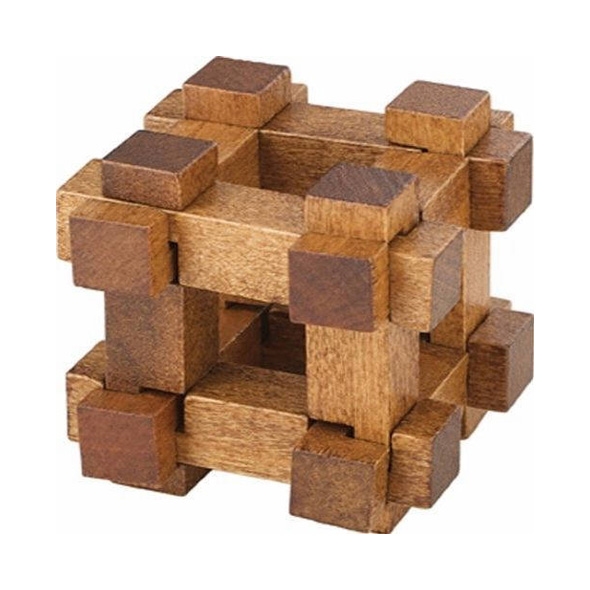 Chunky Wooden Puzzle - Chest
This chunky wooden chest puzzle is very puzzling indeed! Our wooden puzzles make great gift ideas and keep the mind busy for hours. Fantastic little puzzles, they are!
Key Features:
Miniature wooden puzzle

Deceptively difficult

Makes a fantastic stocking filler!
If you're looking for a stocking filler - or just something that will keep the kids occupied for a couple of hours - we heartily recommend this chunky little puzzle. Can YOU solve it?
Product Description
This wooden chest puzzle is an ideal little stocking filler, as well as a pretty great gift in general!
Your mission, should you choose to accept it...
The aim is to dismantle the chest shape, and then attempt to rebuild it using the same blocks - it may not sound like much, but it's a lot more difficult than it looks. If you do get stuck, there are instructions provided...but you wouldn't do that, right? You're not a cheat, are you?
The perfect present for...
Kids of all ages, and adults too! If you know someone who enjoys a challenge, a puzzle, or just generally getting their cogs turning, wooden puzzles like this one makes great little gifts.
Leave a Review >
Customer Reviews
melanie, Glos
26/11/2013 None.