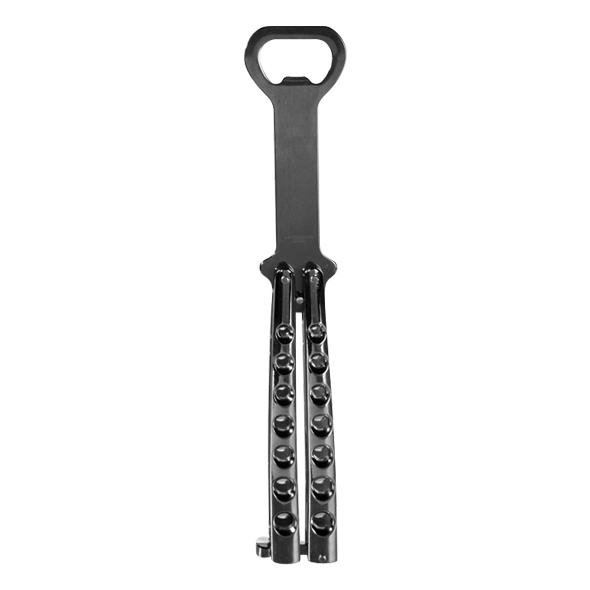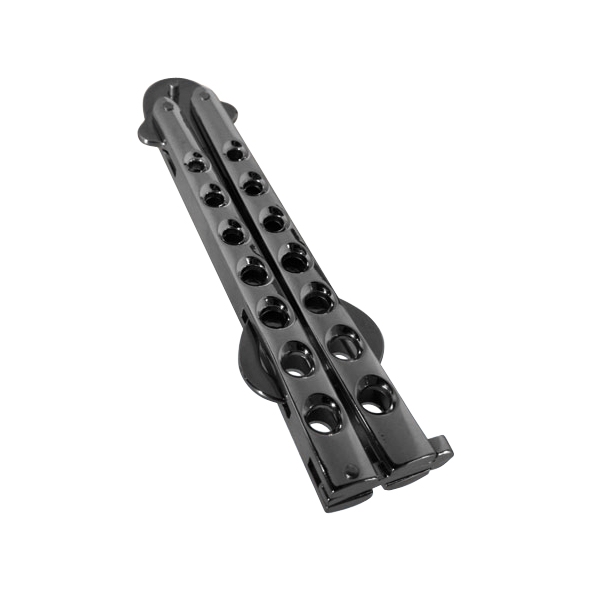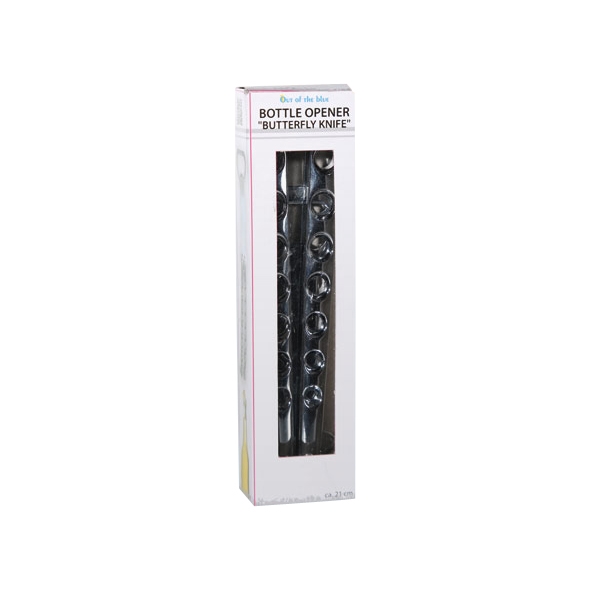 Butterfly Bottle Opener
This really is one of the most beautifully engineered bottle openers you're ever likely to see! If you know a keen drinker who would cherish a high-quality bar tool,
this
is it.
Key Features:
Beautifully designed bottle opener

Safely practice balisong tricks

Attractive chrome finish

Perform cool bar tricks

Ideal for cocktail waiters/waitresses or anyone who likes a drink
Product Description
Have you ever seen anyone performing tricks with a butterfly knife? Well, the Butterfly Bottle Opener is very similar, except it's used to open bottles!
If you work in a bar and you want to show off to your customers, or if you just want to be the life of the party you're hosting soon, this butterfly knife bottle opener is the only thing you'll need.
Features:
Functions just like a balisong/butterfly knife
Two handles conceal the bottle opener
Perform tricks with drinks
Great for bar staff and casual drinkers alike
Leave a Review >
Customer Reviews
Markus Hawkins, Wales
20/10/2015 I've been looking for a decent bar quality bottle opener for some time now and this one is brilliant, very solid and will certainly last us at the bar many years, as long as nobody pinches it! good quality product and we would recommend for any serious bottle openers (bars) :)