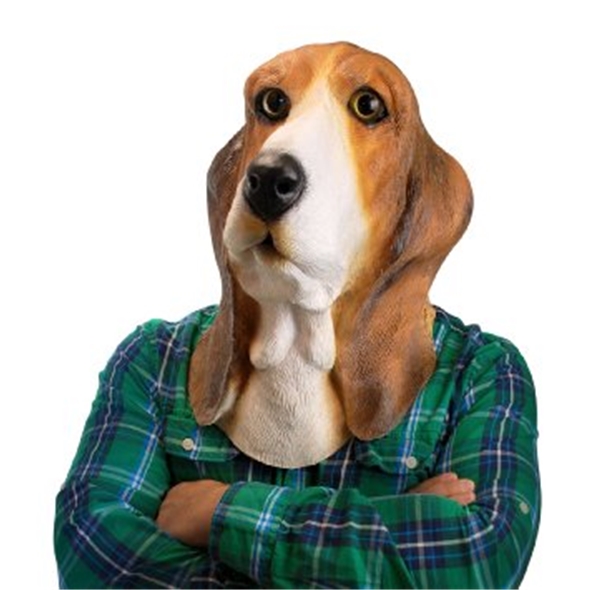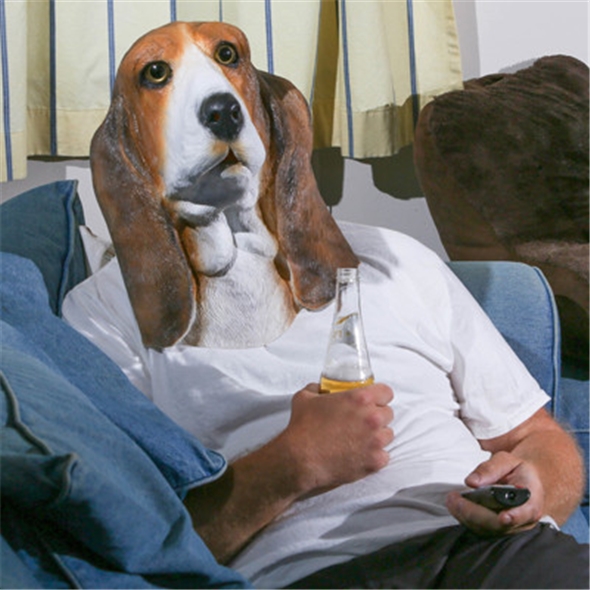 Bowser Basset Hound Mask
If you want an easy fancy dress costume then our Basset Hound Mask is the one for you. This frighteningly lifelike dog mask is an awesome costume - simply pop it on and transform into a remarkably realistic human-sized dog.
Key Features:
Bowser basset hound mask

Creepy plastic dog mask

Remarkably realistic

Epic fancy dress costume

Potentially interesting gift idea?
Product Description
We all know what it's like - you're being dragged to a fancy dress party and you quite literally cannot be bothered. The solution? This part hideous/part awesome Bowser basset hound dog mask.
It's remarkably lifelike, or doglike as is perhaps the case and is generally pretty freaky when you pop it on - yet another reason why it's such a good costume idea.
All you need is this epic dog mask, pop it on over whatever you're wearing et voila - you have an instant fancy dress costume!
Alternatively, you can use this mask to terrify any unsuspecting victims in a number of hilarious scenarios. Basically, our Buster basset hound mask is funny in any situation, and that's a damned good reason why you should pop it in your basket.